Puppy Socialization
Introducing puppies to our world.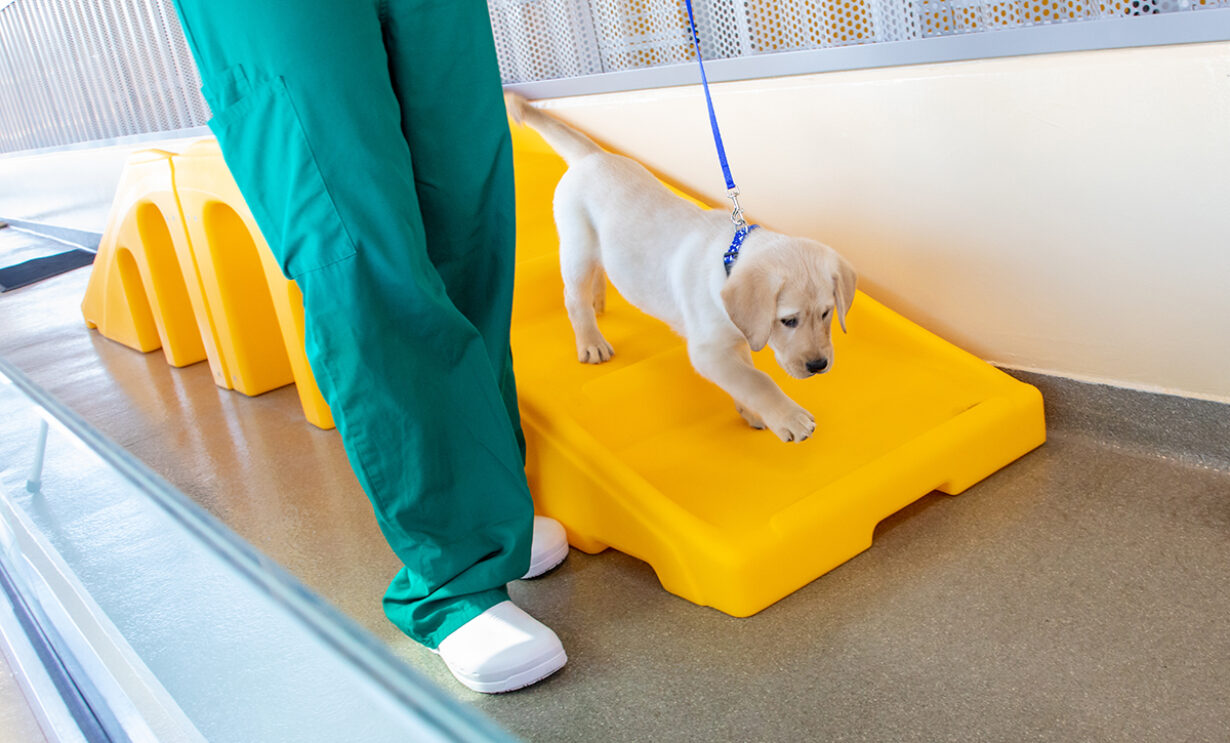 Each year, approximately 800 puppies are welcomed into the world at Guide Dogs for the Blind (GDB). These special pups are preparing to enjoy rewarding careers with their future partners.
For puppies to grow up to be confident, trustworthy, and skilled guide dogs, they need to be exposed to a variety of people, surroundings, and situations — all while getting healthy doses of appropriate play. At our California campus where all of the pups are born, that socialization starts at a very young age. We believe in making sure every moment counts, from the smallest interactions between puppies and humans, to how we acquaint them with the environments these future canine heroes will encounter.
In their first days and weeks of life, the pups are gently introduced to the world by both staff and puppy socialization volunteers, who expose the pups to new sights, sounds, and situations, using industry-leading socialization techniques in a positive, playful environment. While our puppies are playing and exploring, they're also learning and growing, helping them to get the best starts possible on their journeys to becoming guide dogs.