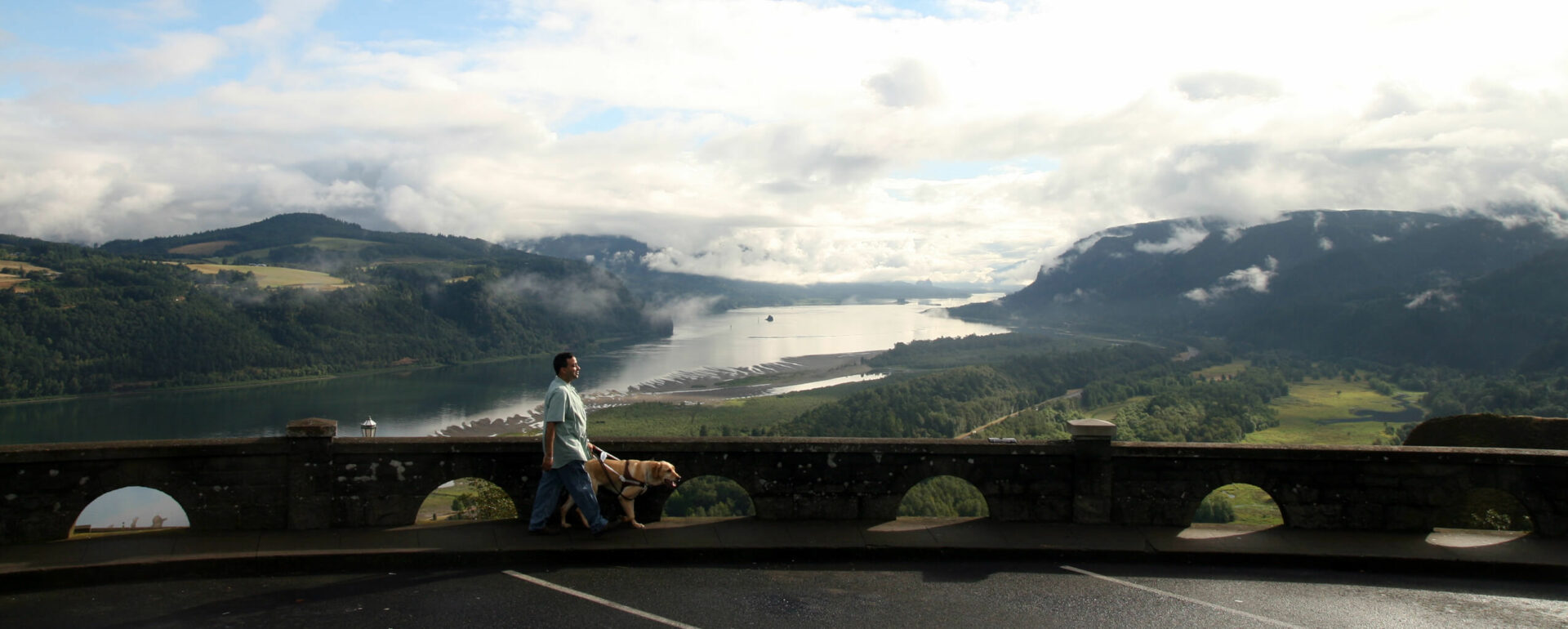 Guide Dogs for the Blind's Mission
MISSION STATEMENT
Guide Dogs for the Blind harnesses the power of partnerships—connecting people, dogs, and communities—to transform the lives of individuals with visual impairments.
VISION STATEMENT
An inclusive world where people with visual impairments have equal opportunities and live full, independent lives.
VALUES AND BEHAVIORS
Guide Dogs for the Blind is one organization, with one set of values, operating in multiple locations. We are aligned around a common vision and mission and hold ourselves and each other responsible for operating by the following values and behaviors:
Mission First
Ensure that every action or decision is aligned with GDB's commitment to the mission
Provide superior service across all aspects of the organization
Integrity
Demonstrate accountability, transparency (except when confidentiality applies), and honesty with all actions and decisions
Act with and assume positive intent
Diversity and Inclusion

Value individuality and foster a dynamic, diverse, and inclusive culture.
Create a community where everybody feels included, respected, and safe to be their authentic self.
Kindness and Respect
Treat every being with dignity and sensitivity
Balance professionalism with humor
Teamwork and Collaboration
Encourage open communication
Practice proactive, thoughtful and inclusive interactions
Empowerment
Promote personal development and self-reliance
Support learning and innovation through risk-taking