Christine Benninger
she/her/hers
Christine (Chris) joined Guide Dogs for the Blind in April of 2014. Chris brings a wealth of non-profit and for-profit experience to her role. Prior to joining GDB, she spent 17 years leading the Humane Society Silicon Valley. During her tenure there, she and her team's progressive approach helped save the lives of tens of thousands of animals and greatly reduce pet overpopulation problems in Santa Clara County. Under her leadership, the organization was also able to raise $25.5 million to build The Animal Community Center -- the first facility of its kind in the country.
Under Chris' leadership, Guide Dogs for the Blind has expanded its program offerings to include Orientation and Mobility training for individuals with insufficient skills to qualify for guide dog training, a companion dog program for visually-impaired children and advocacy in support of GDB's visually-impaired communities. In addition, annual fundraising has tripled since 2014 and a new state-of-the-art Puppy Center has been built. Current organization-wide initiatives include Diversity, Equity and Inclusion as well as full accessibility throughout GDB and its communication channels. Chris was elected to the International Guide Dog Federation (IGDF) Board at the 2021 IGDF Annual General Meeting.
Chris honed her business skills as an auditor with Arthur Andersen & Co. as well as in her 15 years with Hewlett Packard Corporation. At HP, Chris held managerial positions in the U.S. as well as in Europe. She holds an M.B.A. from Stanford University.
Chris loves to ride her bike, hike, and travel. Chris loves dogs and has two of her own: Theia, a career change Golden Retriever, who now serves as an ambassador for GDB as well as Boone, a Basset Hound.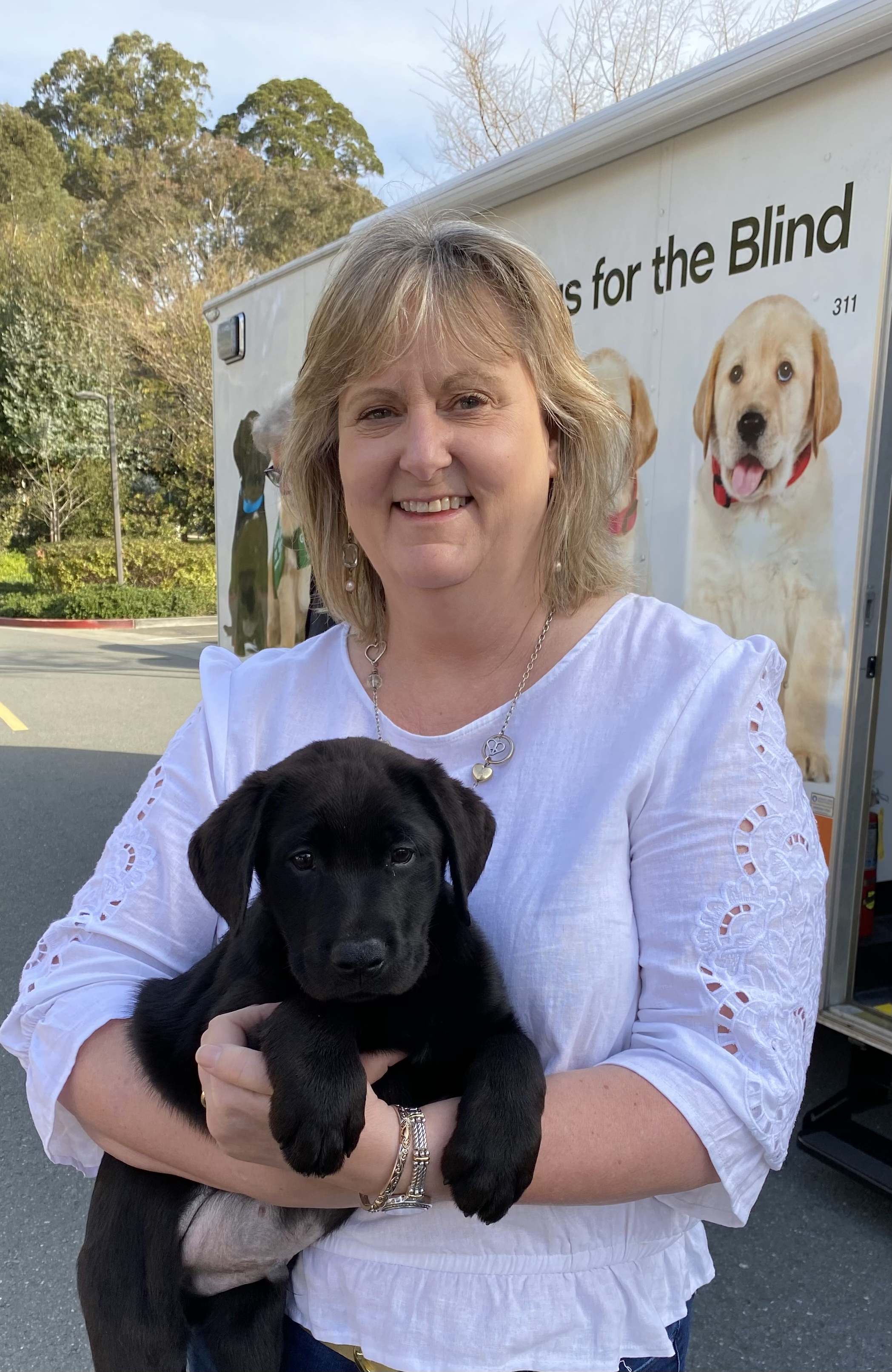 Sherilyn Dacquisto
she/her/hers
Sherilyn (Sheri) has over 30 years of financial experience and joined Guide Dogs for the Blind in 2017. Prior to joining GDB, Sheri worked for a large construction materials company in key financial roles, including SVP of Finance. Sheri's experience also includes nine years as Corporate Controller with Valley Forge, a $100M publicly traded manufacturing company. Her career began with Deloitte & Touche, a "big four" public accounting firm, in the financial assurance sector.
Sheri has a CPA license maintained in inactive status and is a member of the American Institute of CPAs and the California Society of CPAs. She graduated with honors and holds a Bachelor of Science degree in Business Administration with dual majors in accounting and management information systems from CSU, Sacramento.
Sheri leads the Accounting and Finance teams responsible for internal and external financial reporting, the Information Technology Department responsible for maintenance, security, and modernization of all technological functions, and the Facilities Department responsible for fleet and infrastructure on the California and Oregon campuses in addition to various remote field locations.
Her interests include improving her cooking skills, reading, traveling with her family, and taking long walks with her two dogs: Louie, a colorful Aussie mix rescue, and Izzy, (formerly Verbena) a career change black Lab.
Vice Presidents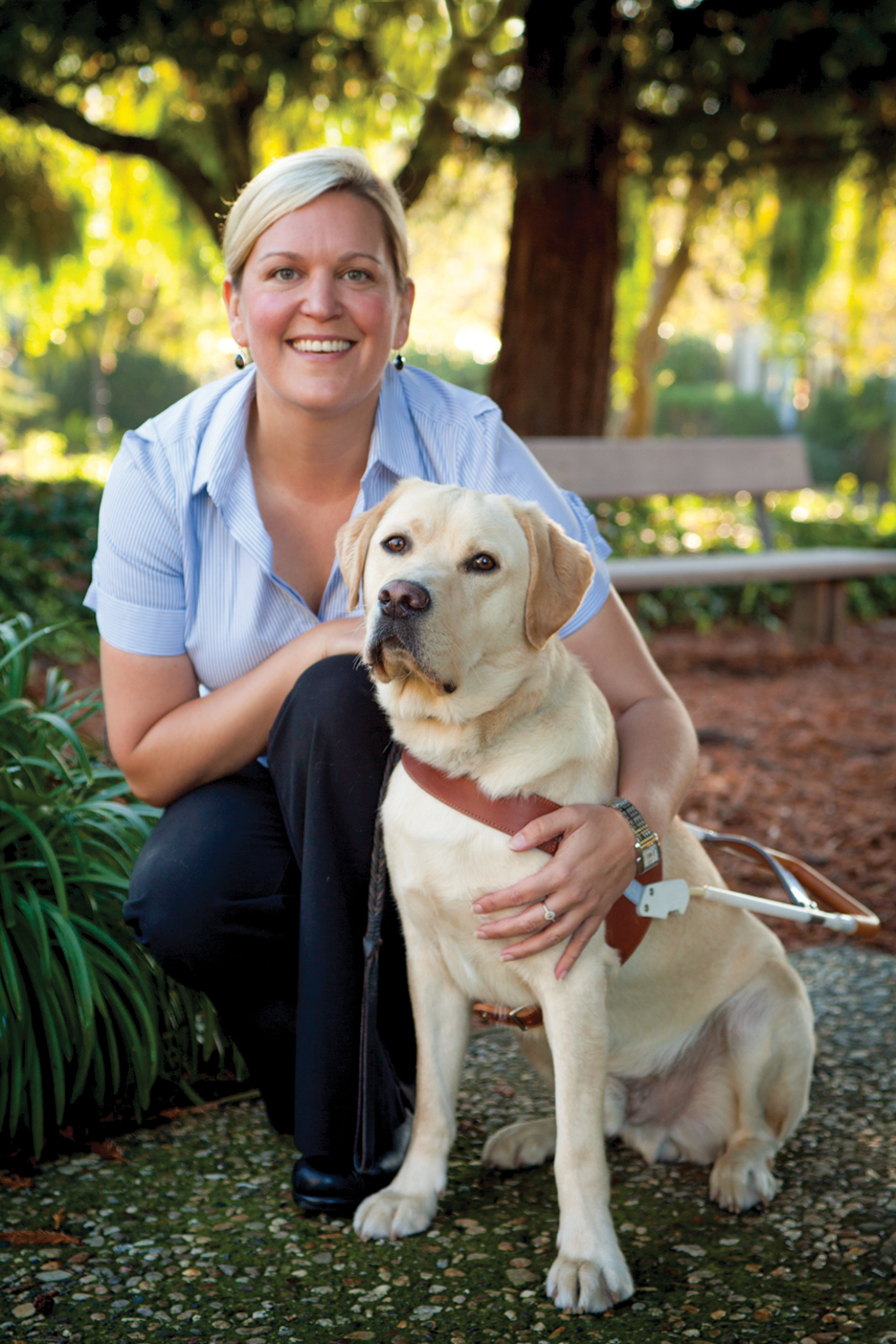 Susan Armstrong
Susan is responsible for the staffing, supervision, and training of personnel in all three of GDB's client programs: guide dog, K9 Buddy, and Orientation & Mobility Immersion. She also oversees the Oregon campus Administrative team.
Susan is originally from Wisconsin and spent her childhood training dogs and volunteering at the Humane Society. She has a BS in Biology/Zoology from Portland State University and a Master's degree in Orientation and Mobility from Western Michigan University.
Susan loves to travel and is excited to be an assessor for the International Guide Dog Federation. She is also an avid sports fan, poker player, and student of photography. She lives in Portland, Ore. with her partner and their enthusiastic, photogenic Border Collies.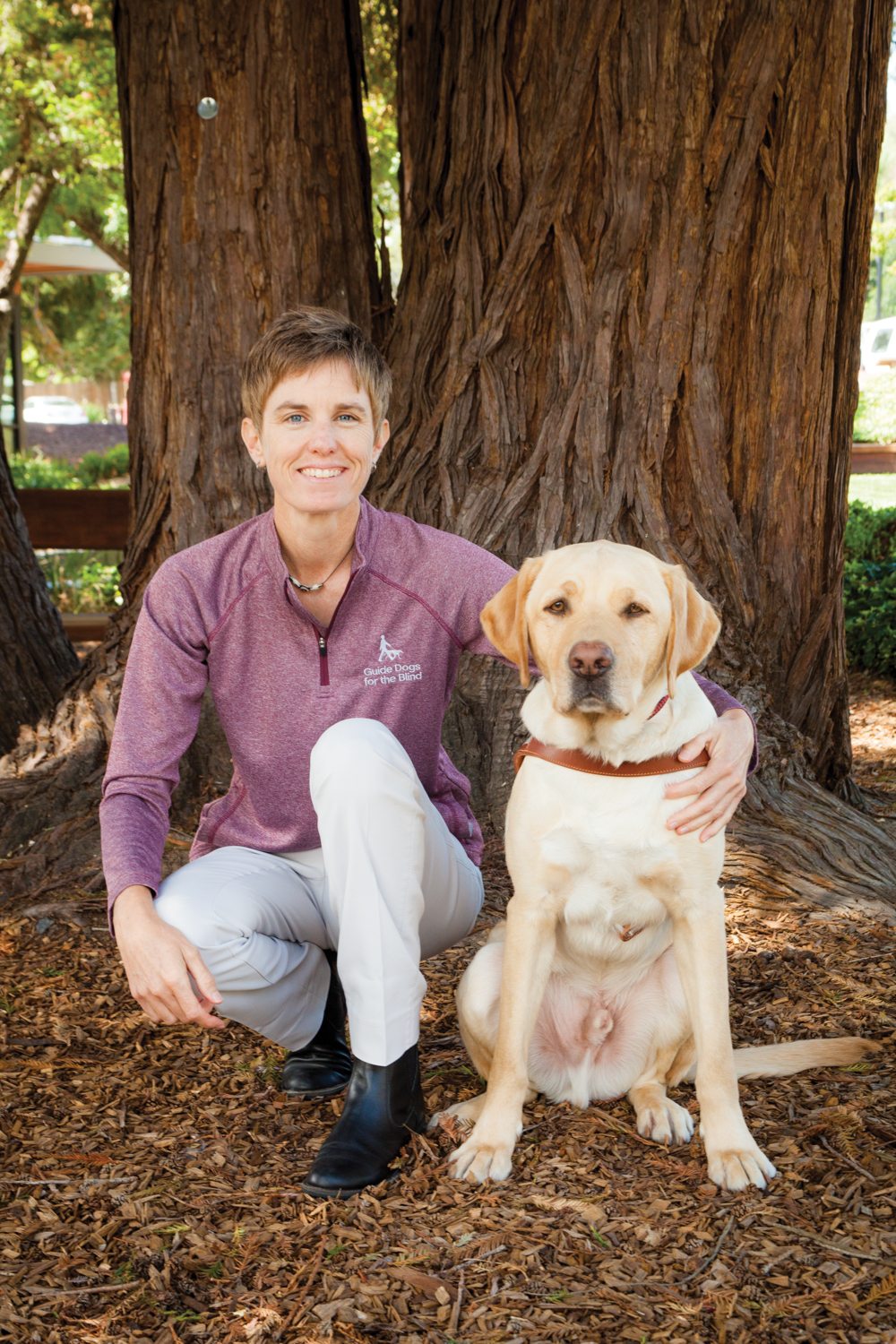 Kristin Lucas
Kristin is responsible for the staffing, supervision, and training of personnel of all canine community programs, which includes the following divisions: Puppy Raising, Veterinary and Veterinary Financial Assistance, Breeding, Neonatal, Dog Placement/Foster Care, and Canine Research and Development.
Kristin has a BS in Psychobiology with a concentration in Neuroscience from the University of California at Riverside, and always had a strong interest in teaching, coaching, and mentoring as she progressed through college. She holds an MA in Special Education, with a concentration in Orientation and Mobility from San Francisco State University.

Kristin loves to cook for people, grow fruits and veggies, and hike. She lives in Petaluma, Calif., with her wife and daughter and their two dogs.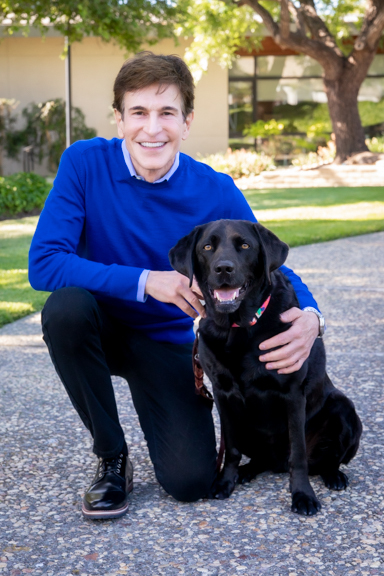 Larry Meisner
he/him/his
Larry joined Guide Dogs for the Blind after spending the last 20 years in leadership roles for JRDF (Juvenile Diabetes Research Foundation) and the American Cancer Society, driving key relational fund development initiatives. His work emphasized partnering with staff, volunteers, communities, advocates, policymakers, societal influencers, businesses, foundations, and mission recipients - generating hundreds of millions of contributed mission support dollars, while also helping advance key local and national legislation to benefit those served.
Larry's responsibilities at Guide Dogs for the Blind are focused on an integrated approach to growing philanthropic support of our important work. Working in collaboration with all channels of the organization and in partnership with the Board of Directors, volunteers, donors and community supporters, Larry and the Development team are tasked with scaling revenue via a comprehensive national fundraising program that resonates with individuals, corporations, and charitable foundations.
Prior to his nonprofit work, Larry held a variety of roles in the advertising and marketing industry, with a major emphasis on the retail sector. He holds a B.S in Advertising from the University of Illinois Urbana-Champaign.
In addition to his love of dogs, Larry has a passion for the creative arts, fitness of all kinds, refinishing and fixing things, cooking and exploring.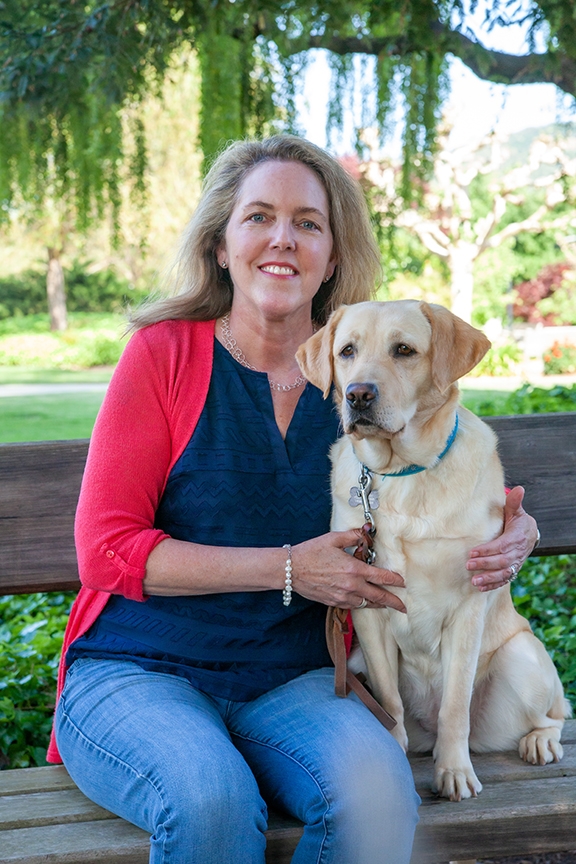 Karen Woon
she/her/hers
Karen joined Guide Dogs for the Blind in 2013 and brings a wealth of marketing experience to GDB having served as director of marketing for Prophet Brand Strategy, a worldwide strategic brand and marketing consultancy, as well as key positions with McCann-Erickson, one of the world's largest advertising agencies and J. Walter Thompson, a renowned marketing/communications agency with offices in more than 90 countries.
Karen holds an MBA in Marketing from the Haas School of Business, University of California at Berkeley and BA degrees in Psychology and German from the University of California at Santa Barbara.
Karen's responsibilities include developing and executing a broad marketing effort focused primarily on developing and supporting Guide Dogs for the Blind's brand nationally and internationally, serving as communications/brand advisor to the organization, and overseeing GDB Gift Shops including brand management and promotion.
Her interests include architecture and design, stand up paddleboarding, traveling with her family, and watching the hijinks of her retired breeder dog, Gertie.