Governance
Guide Dogs for the Blind's Board of Directors
Christine Benninger
San Anselmo, California
President and CEO
2014 - Present
Christine (Chris) joined Guide Dogs for the Blind in April of 2014. Chris brings a wealth of non-profit and for-profit experience to her role. Prior to joining GDB, she spent 17 years leading the Humane Society Silicon Valley. During her tenure there, she and her team's progressive approach helped save the lives of tens of thousands of animals and greatly reduce pet overpopulation problems in Santa Clara County. Under her leadership, the organization was also able to raise $25.5 million to build The Animal Community Center -- the first facility of its kind in the country.
Under Chris' leadership, Guide Dogs for the Blind has expanded its program offerings to include Orientation and Mobility training for individuals with insufficient skills to qualify for guide dog training, a companion dog program for visually-impaired children and advocacy in support of GDB's visually-impaired communities. In addition, annual fundraising has tripled since 2014 and a new state-of-the-art Puppy Center has been built. Current organization-wide initiatives include Diversity, Equity and Inclusion as well as full accessibility throughout GDB and its communication channels. Chris was elected to the IGDF board at the 2021 IGDF Annual General Meeting.
Chris honed her business skills as an auditor with Arthur Andersen & Co. as well as in her 15 years with Hewlett Packard Corporation. At HP, Chris held managerial positions in the U.S. as well as in Europe. She holds an M.B.A. from Stanford University.

Chris loves to ride her bike, hike, and travel. Chris loves dogs and has three of her own: Theia, a career change Golden Retriever, who now serves as an ambassador for GDB as well as Boone, a Basset Hound.

Diana McQuarrie
Littleton, Colorado
2018 - Present
Diana joined Guide Dogs for the Blind as a puppy raiser in 2012. Diana's professional experience spans over two decades with leadership positions in both the private and public sectors, including senior director positions at Starwood Resorts and the American Humane Association. The responsibilities of Diana's leadership positions involved nurturing and sustaining partnerships with a diverse range of stakeholders. In 2001, Diana founded, and is the emeritus executive director for Denver Pet Partners, which provides animal-assisted intervention services to the child welfare, education, and healthcare fields. She served in this role and as an educator in the non-profit sector for 14 years. Diana is currently faculty at the University of Denver, where she teaches in the Leadership and Organizations graduate degree program.
Diana brings to our board expertise in leadership development, strategic organizational partnerships and non-profit management. She holds a Master's Degree in Organizational Leadership from Regis University.
Diana and her husband live in Littleton, Colorado. Diana holds dual-citizenship in Canada and the U.S. She is currently raising her sixth puppy for GDB.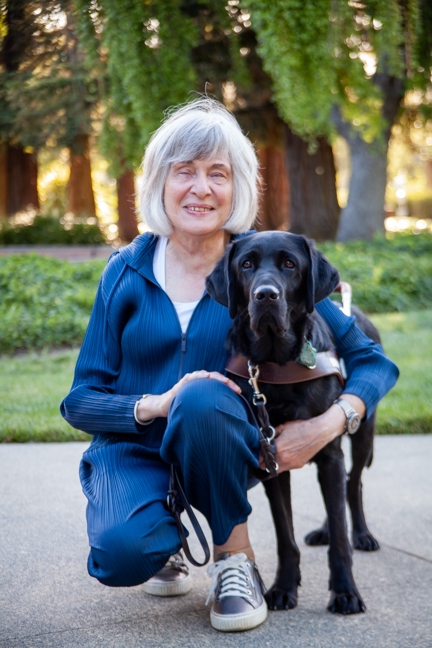 Joan Robinson
Toronto, Ontario Canada
July 2019 - Present
Joan was elected to the Board of Directors in 2019. She lives in Toronto, Canada with her second guide dog, Forester.
Born in British Columbia and raised in Connecticut, Joan returned to Canada for college. With a bachelor's degree from the University of British Columbia and graduate degrees in library science and adult education from the University of Toronto, she worked for 29 years in a range of capacities for the Toronto Public Library. Joan served on the Canadian National Institute for the Blind's (CNIB) National Library Book Selection Committee to select accessible materials and advocate for access to print. Devoted to European classical music, in particular, early music (that of the Medieval, Renaissance, and Baroque periods), she also served on the Toronto Consort Board for 10 years.
Joan is now happily retired. She sings in two choirs, studies voice, takes ukulele lessons, participates in pilates and pottery classes, and belongs to book clubs and a walking club. She opens her home for concerts and attends as many concerts and operas as possible.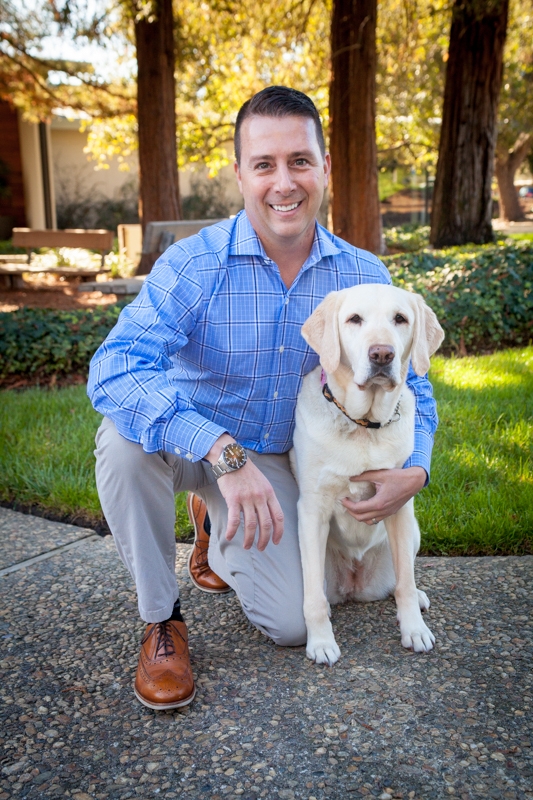 Dan L'Abbe
San Francisco, CA
2020 - Present
Daniel L'Abbe, CEO of San Francisco-based recruiting firm Granite Solutions Groupe, received a degree in Human Relations from Golden Gate University in 1994. Early in his career, Daniel was a highly successful project manager in roles that focused on large scale infrastructure, applications development, and business operations at Charles Schwab, Wells Fargo, and Kaiser Permanente. In 1998, Daniel decided to step into the professional services industry and founded Granite Solutions Groupe, which has grown into a multi-national corporation headquartered in San Francisco.
He is a long time resident of San Francisco and an active member of the San Francisco business community.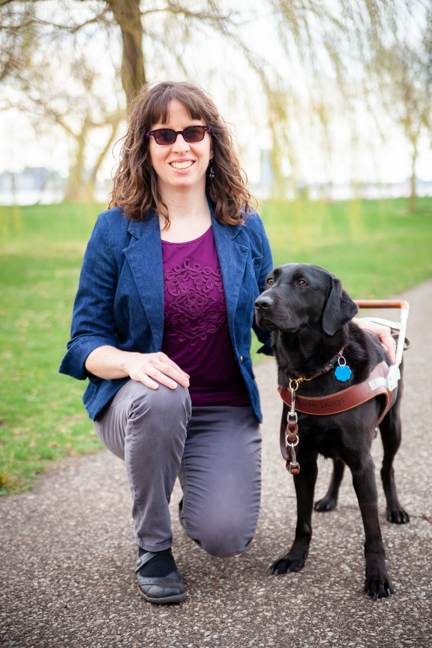 Leanne Bremner
Toronto, Ontario Canada
July 2019 - Present
Leanne Bremner was elected to the Board of Directors in 2019 after serving on Guide Dogs for the Blind's Alumni Association Board (2013-2019). A seasoned professional and active leader in non-profit governance Leanne brings nearly 25 years of experience in business strategy and corporate communications with a strong focus on driving positive social impact through stakeholder engagement, measurement and reporting.
Having held a variety of positions with the Canadian Imperial Bank of Commerce (CIBC), one of Canada's largest banks, Leanne helped shape the bank's early strategy in corporate donations and community investments, and has developed and led CIBC's external awards and recognition strategy. Currently, Leanne is responsible for enterprise-wide ESG disclosures and promoting the bank's environmental, social, and governance (ESG) efforts that are contributing to a sustainable and inclusive future.
Leanne received her first guide from Guide Dogs for the Blind in 1995 while completing a Bachelor of Commerce with Distinction from the Haskayne School of Business at the University of Calgary. She began her career as a consultant with Monitor Company, a global business strategy consulting firm.
Leanne is deeply committed to inclusion and has also served on the Board of the Ontario Foundation for Visually Impaired Children (2005–2012), and has been involved in shaping several other community organizations including the Ontario Disability Support Program (ODSP).
Living in Toronto, Canada with her husband, daughter, and fifth guide dog, Eva, Leanne enjoys seeking out regional wines and local vegetarian fare. She is looking forward to spending time in California with the GDB family.
Sherilyn Dacquisto
Novato, California
2020 - present

 
Sherilyn (Sheri) Dacquisto joined Guide Dogs for the Blind in 2017 and spent two years as Guide Dogs for the Blind's Controller prior to taking on the role of CFO and Treasurer. She came to GDB from Shamrock Materials in Petaluma where she worked for 17 years in various roles, including SVP of Finance. Sheri's experience also includes nine years with Valley Forge, a $100M publicly traded company operating several recreational marine and other industrial manufacturing subsidiaries in North America including Canada. She started her career at Deloitte & Touche, one of the big four public accounting firms, rising to the position of audit manager in 5 years.
Sheri has a CPA license (inactive) and is a member of the American Institute of CPAs as well as the California Society of CPAs. She has a Bachelor of Science degree in Business Administration from CSU, Sacramento having graduated with honors and dual majors in accounting and management information systems. Sheri most enjoys working collaboratively with other managers to strengthen organizational effectiveness.
Sheri and her husband are Bay Area natives with two adult children. They have 3 dogs; Louie an Aussie mix, Izzy (formerly known as Verbena) a career change black Lab adopted from GDB, and Bandit a miniature Fox Terrier mix.
Directors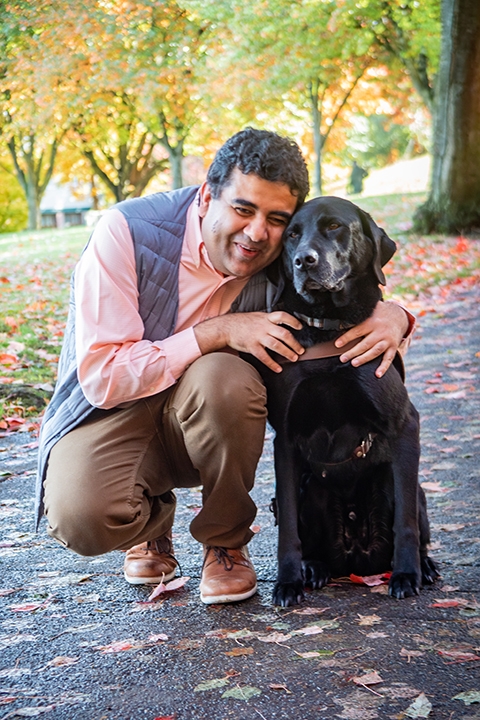 Amit Ahuja
Santa Barbara, CA
2020 - Present
Amit lives with his guide dog Tashi, a black Labrador retriever, in Santa Barbara, California. Amit grew up in India, where he graduated from St. Stephen's College at the University of Delhi. For graduate study, Amit attended the University of London as a Felix scholar and then University of Michigan at Ann Arbor, where he received his Ph.D. in Political Science.
Amit is an Associate Professor of political science at the University of California, Santa Barbara, where he serves as Faculty-in-Residence for a coastal community of over 1600 undergraduate students. He is a fellow with the Woodrow Wilson International Center in Washington DC in 2022- 23. Amit is a member of the UC Systemwide Advisory Workgroup on Students with Disabilities.
An avid reader, traveler, and a fan of British comedy, Amit enjoys road trips and taking long walks by the Pacific Ocean with Tashi.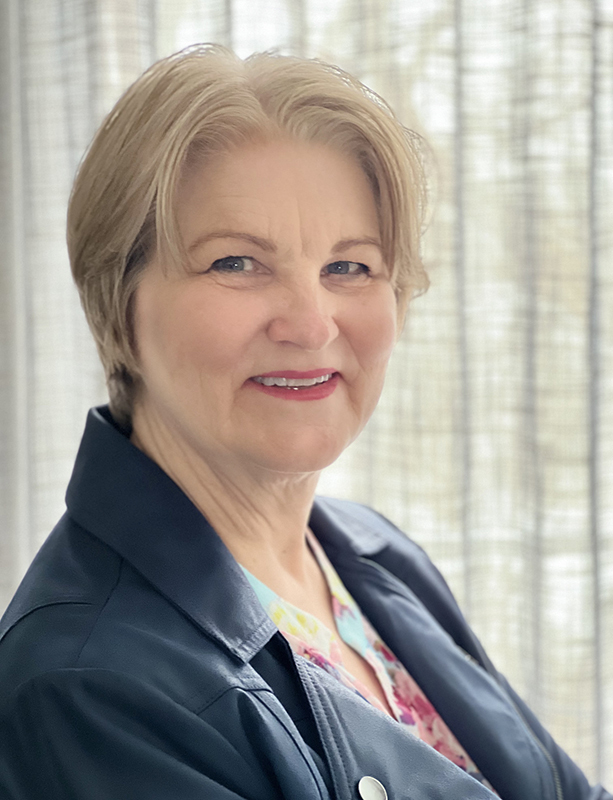 Rhonda Bakusko
Toronto, Ontario Canada
July 2023 - Present
Rhonda Bakusko brings over 25 years of professional experience in business, with expertise in strategy, innovation, and technology. After earning a Bachelor of Commerce (with Distinction) from the University of Calgary, she spent several years in management consulting with Bain & Company and Capgemini, working in North America and Europe. Her career at SAP, where she is currently a strategic programs director, has spanned sales, go-to-market, and development. Rhonda thrives on driving collaboration across stakeholders to define the case for change and build the plan for transformation.
With a strong passion for the connection between humans and animals, Rhonda volunteered to raise a service dog puppy for a Canadian school in 2017. Her commitment within the guide dog community deepened taking on volunteer roles with a non-profit foundation dedicated to service and fundraising for the school. Rhonda has been instrumental in expanding the foundation's fundraising through partnerships with other non-profit organizations.
Rhonda lives in Toronto with her career-changed yellow Labrador, Melvin. In her spare time, she enjoys exploring destinations near and far, going to the gym and practicing yoga, and discovering new wines.
Claudia Barkmeier
Boulder, Colorado
2018 - Present
Elected to the Board of Directors in 2018, Claudia is a seasoned financial professional and an active leader in the non-profit world. Deeply committed to the nonprofit community, Claudia has a particular passion for supporting the therapeutic and working relationships between animals and people. She has played central roles on two non-profit boards and in each case was instrumental in raising significant funds for key projects. She has served as a board member on the Community Food Share and as Board President of the Colorado Therapeutic Riding Center.
Claudia and her husband John opened their own wealth management firm, Gainline Financial Partners, in April 2016. They reside in Boulder Colorado where they raised three children. She has been a puppy raiser for the Boulder Puppy Club of Guide Dogs for the Blind since 2011.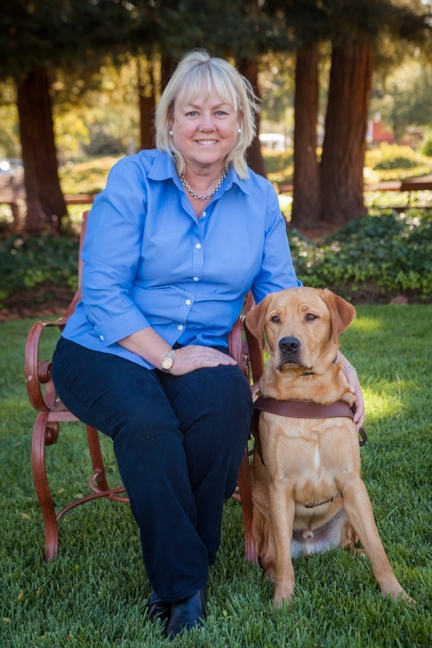 Joan Boyd
Napa, CA
July 2019 - Present

Board Member: 2008 – 2018
• Secretary: 2012 - 2014
• Vice Chair – Finance: 2014 - 2016
• Board Chair: 2016 - 2018
Joan was elected to the Board of Directors in 2019 having previously served from 2008 – 2018. As a long-time member of the Guide Dogs for the Blind family, Ms. Boyd has served in a number of capacities. In April, 1997, she responded to a call for volunteers, landing a coveted spot as a "puppy tester." Each Thursday morning, she comes to campus to work with the puppies!
Ms. Boyd's hospitality industry background with Westin Hotels and Qantas Airways paved the way to additional volunteer positions with GDB. Ms. Boyd has been a member of the Holiday Luncheon Committee and the Canine Heroes Gala Committee for over a decade. Her volunteer work continues in the Napa Valley with membership in the Napa Valley Grapegrowers and Napa Valley Vintners organizations. She has been an active member of the Junior League of San Francisco for 34 years. She opens her home to "Kitchens in the Vineyard", a benefit home tour that raises money for a chamber music festival in the Napa Valley every August. In the month of February, she volunteers at the Cancer de Mama Clinic in La Penita, Mexico, supporting post-mastectomy women.
A California native and graduate of the University of Southern California, Joan resides in the Napa Valley. She owns and operates Boyd Family Vineyards, a boutique winery and 22-acre vineyard.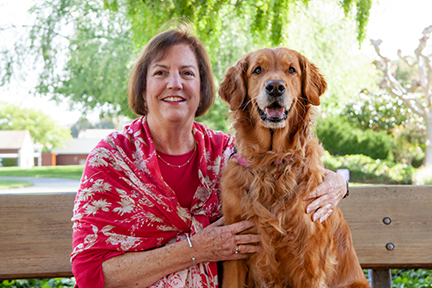 Deborah J. Neff
Palo Alto, CA
2022 - Present
Deborah J. Neff is a veteran of the life sciences industry with expertise in building market leading global businesses and teams. She is the founder and Principle of DJN Consulting Inc, founded in 2013, and works with small biotech startups in the development and commercialization phases. She was previously the CEO of Evanescent Diagnostic Systems, LLC., an early stage company focused on developing innovative technology for point-of-care applications in forensic and clinical toxicology. Prior to that she was the chief operations officer at Complete Genomics Inc., a life sciences company in genomic sequencing for animals and humans, and earlier spent many years as the Worldwide President of BD Biosciences, a leading global company in healthcare research and diagnostics. She is currently on the board of Atomo Diagnostics Limited, a young company based in Australia, and is an executive trustee on the University Foundation at UCDavis.
Deb has been a long-time supporter and volunteer with GDB. Her family has been fortunate to have career change dogs, and more recently have been volunteer breeder custodians. Deb's family currently share their lives with retired breeder, Josette. Deb is a native Californian and a longtime resident of Palo Alto.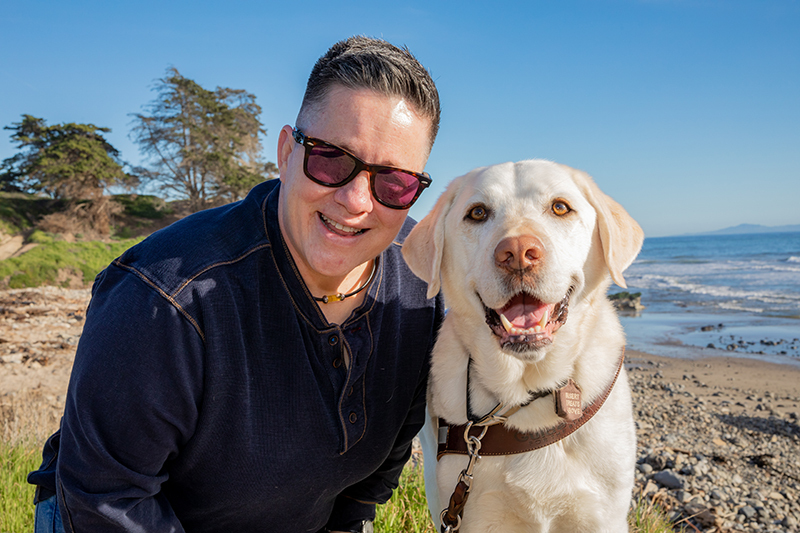 Cheri Owen
Santa Barbara, California
2023 - Present
After a long career as both a coach and competitive athlete, Cheri Owen now volunteers as a life coach and mentor to student-athletes on the Division I Women's Basketball Team at UC Santa Barbara and provides mentoring support to athletes in other sports on campus. She is also a Veteran Advisor offering one-on-one assistance to veterans having difficulty navigating the VA health system, and is establishing an activity program for disabled veterans that integrates training in boxing with the socialization of having lunch together.
As a veteran of the U.S. Air Force, Cheri was eligible for rehabilitation services from the VA when she began losing her vision. Of course as is so often the case, she wanted none of that. Fortunately, friends convinced her that she might be able to get a guide dog if she got some orientation and mobility training and so she reluctantly agreed to enroll. To her delight, she not only got the travel training she needed, but learned that there were many new skills and adaptations that would allow her to resume many of her previous activities and begin new adventures. Cheri has health challenges in addition to vision loss and believes it's important to "work in the space you have at the moment."
Cheri is partnered with her first guide dog, Martinez. Together they navigate the campus and community where she volunteers.
Directors Emeritus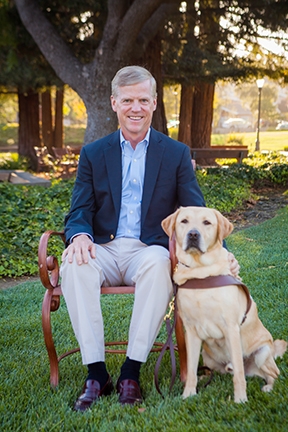 Jack Scott
Jack Scott served on the Board of Directors from 2012-2018. Jack is currently the Operating Partner responsible for Human Capital at the Private Equity firm Friedman Fleischer and Lowe (FFL) in San Francisco. Jack joined the firm in early 2010 and works closely with the CEOs of FFL's portfolio companies advising them on all aspects of talent management including recruiting, compensation, succession planning, retention, team building, and performance management. He is also responsible for assessing the talent at prospective portfolio companies and overseeing all external relationships with search firms, consulting firms, and other service providers.
Prior to joining FFL, Jack spent eight years as a Senior Partner at Heidrick and Struggles with his last position being the Managing Partner of the San Francisco office. During his tenure at the firm, he was responsible for building and leading two of the firms' top ten client relationships on a global basis as well as managing several practice groups and the Silicon Valley office. His search practice was focused on conducting C-level executive searches for a wide variety of private and public companies across multiple industries. In addition, he conducted assignments for not for profit organizations (the San Francisco Symphony and SF MOMA), Associations (AICPA), Cooperatives (Sunkist), and professional sports teams (SF Giants).
Jack is a frequent speaker at industry forums and panels on topics relating to Human Capital and has been an executive coach for a number of CEOs and other C level executives.
Jack has a BA degree from Trinity College in Hartford, Connecticut and an MS in Accounting from Northeastern University in Boston, MA. He resides in San Rafael, California, is married and has two grown children.