It was a sight to behold on a sunny day in January at the Hollywood Burbank Airport in Southern California: a group of 25 guide dog puppies and nearly 50 volunteer puppy raisers filled the concourse as part of a training exercise to teach the pups how to navigate all aspects of a busy airport. The event was part of their journey to becoming guide dogs that will one day assist travelers who are blind or visually impaired with air travel.
Alaska Airlines hosted the training session. The ongoing partnership between GDB and Alaska Airlines seeks to improve independent travel and customer service for travelers of all abilities.
The training session began at the Alaska Airlines ticket counter. From ticketing, the people and pups went through the TSA security checkpoint, and then proceeded to their gate. They then had a chance to board a plane in between the airline's regularly-scheduled flights. While on board, the pups were exposed to all the sights and sounds that are inherent to airplane travel: public address announcements, overhead bin closures, and narrow aisles filled with people. The pups practiced sitting and settling into the space beneath the seats, and navigating the route to the restrooms. After deplaning, the training session ended in the baggage claim area, where once again the pups were exposed to all kinds of sights, sounds, people, and moving parts. The entire experience was an example of the comprehensive training and exposure that are important for a puppy to have before becoming a working guide dog.
"We are very proud of our partnership with Alaska Airlines because it truly helps to improve travel for people of all abilities," said GDB's President and CEO Chris Benninger. "We're also grateful to the Hollywood Burbank Airport for this opportunity."
Neil Thwaites, Alaska Airlines regional vice-president of California, agrees. "Alaska Airlines aims to make flying and our workplace accessible for everyone, and partnerships with organizations like Guide Dogs for the Blind help us provide better service to our guests," he said. "At Alaska, guide dog puppies-in-training fly free. We're thrilled to be a partner in helping to train guide dogs for travel and look forward to welcoming them on our flights for many years to come."
The airport outing event was covered by several local media outlets as well. Check out this news story that aired on ABC-7 Eyewitness News: Potential guide dogs receive 'paws on' training to help maneuver airport experience.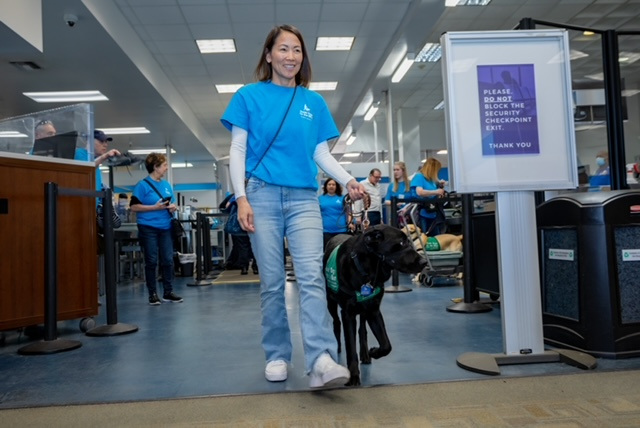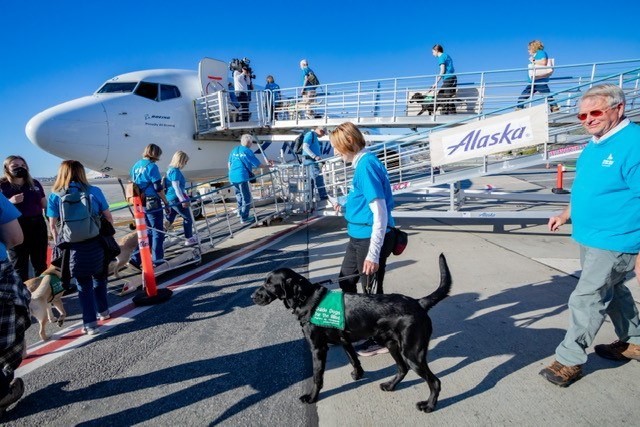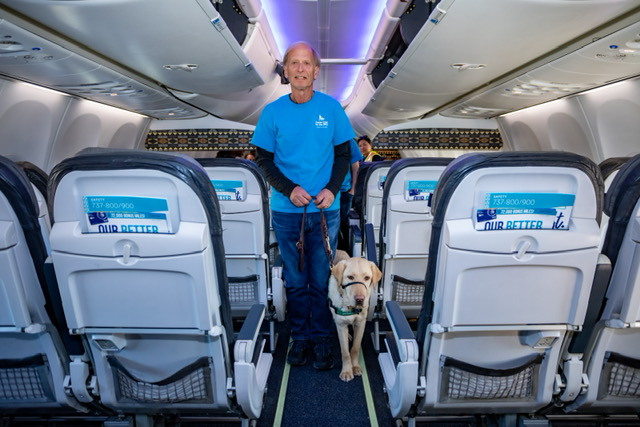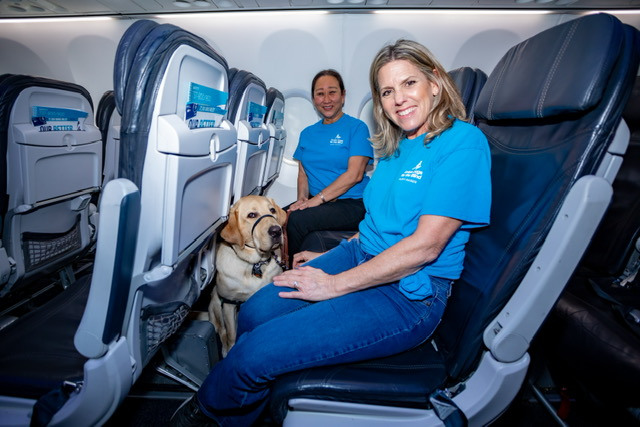 Visit our Volunteer page to learn more about how you can become a volunteer puppy raiser today!