We recently hosted our second session of Camp GDB for the summer, held for young adults ages 18-24. Camp GDB is an opportunity for youth and young adults who are blind or visually impaired to gain hands-on experience with the guide dog lifestyle, as well as just a place to have loads of fun! The free, weeklong camp was held at GDB's Oregon campus and nearby Oral Hull Park, and campers not only got to spend quality time with our dogs, but also participated in activities such as tandem cycling, archery, hiking, and whitewater rafting.
"In addition to having all the fun that a typical summer camp experience provides," said Jane Flower, GDB's Youth Outreach Specialist and Camp Director, "Camp GDB gives people an opportunity to experience the guide dog lifestyle in a hands-on way." Campers got to walk with a guide dog (always a highlight of the week!), as well as spend time grooming and cuddling dogs in our kennels, and caring for dogs during overnight visits. The experiences give the participants insight into what is required to work with a guide dog, to help better understand if having a guide dog might be right for them.
The event was covered by Clackamas County TV, check out the video feature story!
Video description: the video shows campers working with guide dogs on the Oregon campus and enjoying activities including hanging out by the campfire, hiking, tandem biking, and white-water river rafting. GDB's Youth Outreach Manager Jane Flower is featured providing an overview of the camp and youth programs.

Take a look at the photos of the fun and varied activities at Camp GDB on our Flickr site!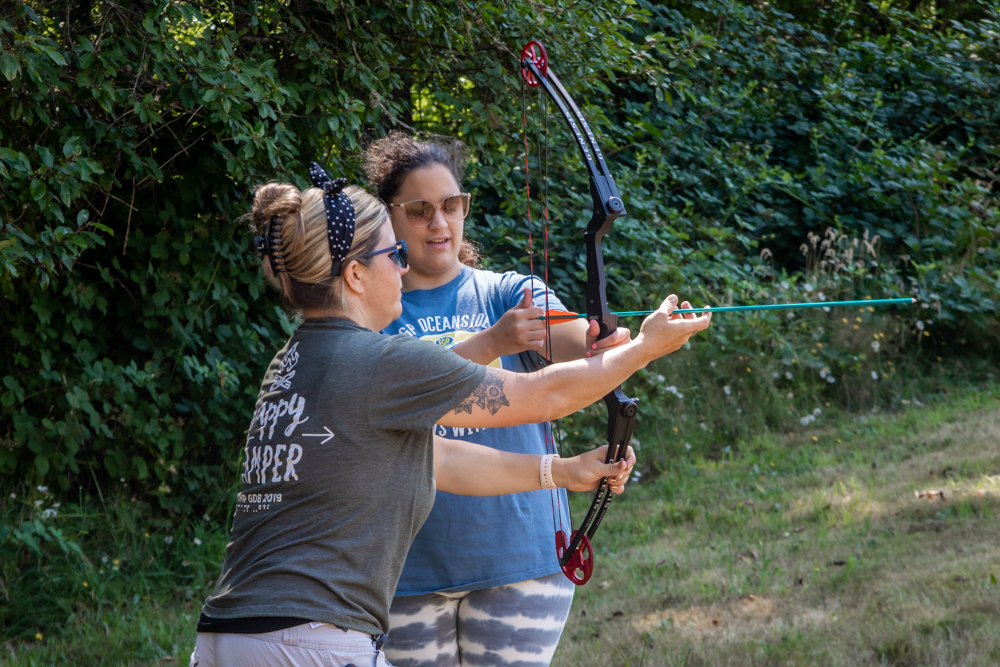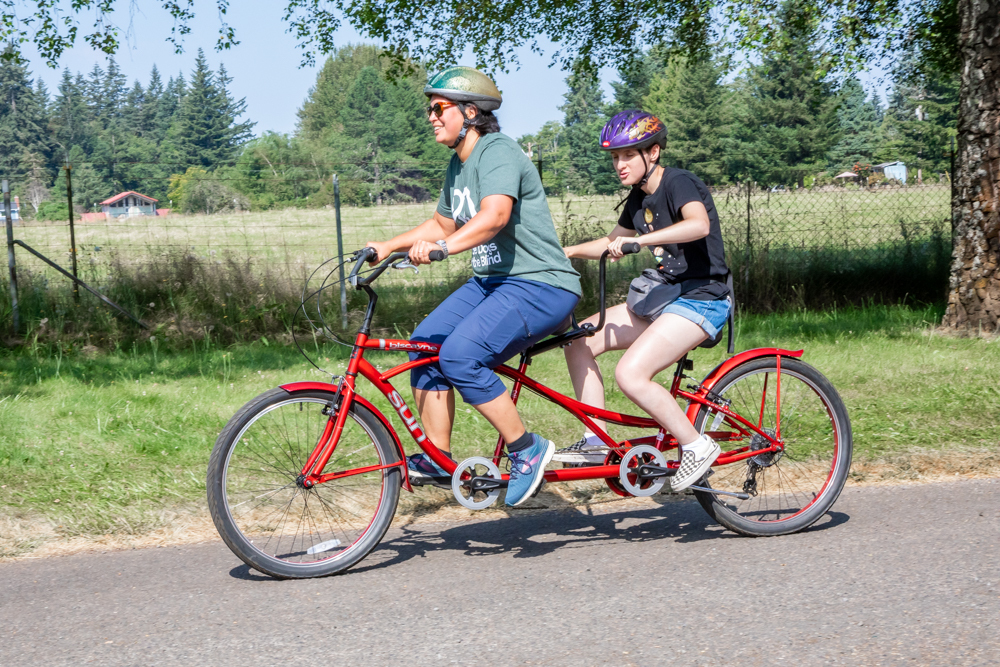 ---
Visit our Youth Programs page to learn more about Camp GDB and other free programs for youth and their families to get to know more about Guide Dogs for the Blind.