Fun Day is an honored tradition that GDB's Puppy Raising Department has hosted for more than 60 years to provide community, recognition, and education for our puppy raising volunteers. When the pandemic hit in 2020, GDB pivoted and created a virtual GDB Fun Week, and this year, we did it again. Puppy raising volunteers came together virtually in August to attend educational presentations, enjoy fun activities, and interact with their peers from across ten Western states. We continuously look for ways to recognize our amazing puppy raising volunteers without whom our mission would not be possible.
Staff from every department created videos, hosted educational webinars, and shared insights into various roles of GDB staff and volunteers. Participants got creative by making and submitting photos of their own kibble art and Barkuterie boards as well as snapping some "Awkward Family Photos" and playing along with GDB Family Bingo to discover various obstacles and elements of pedestrian travel. We even ended the week with a favorite tradition: a puppy delivery!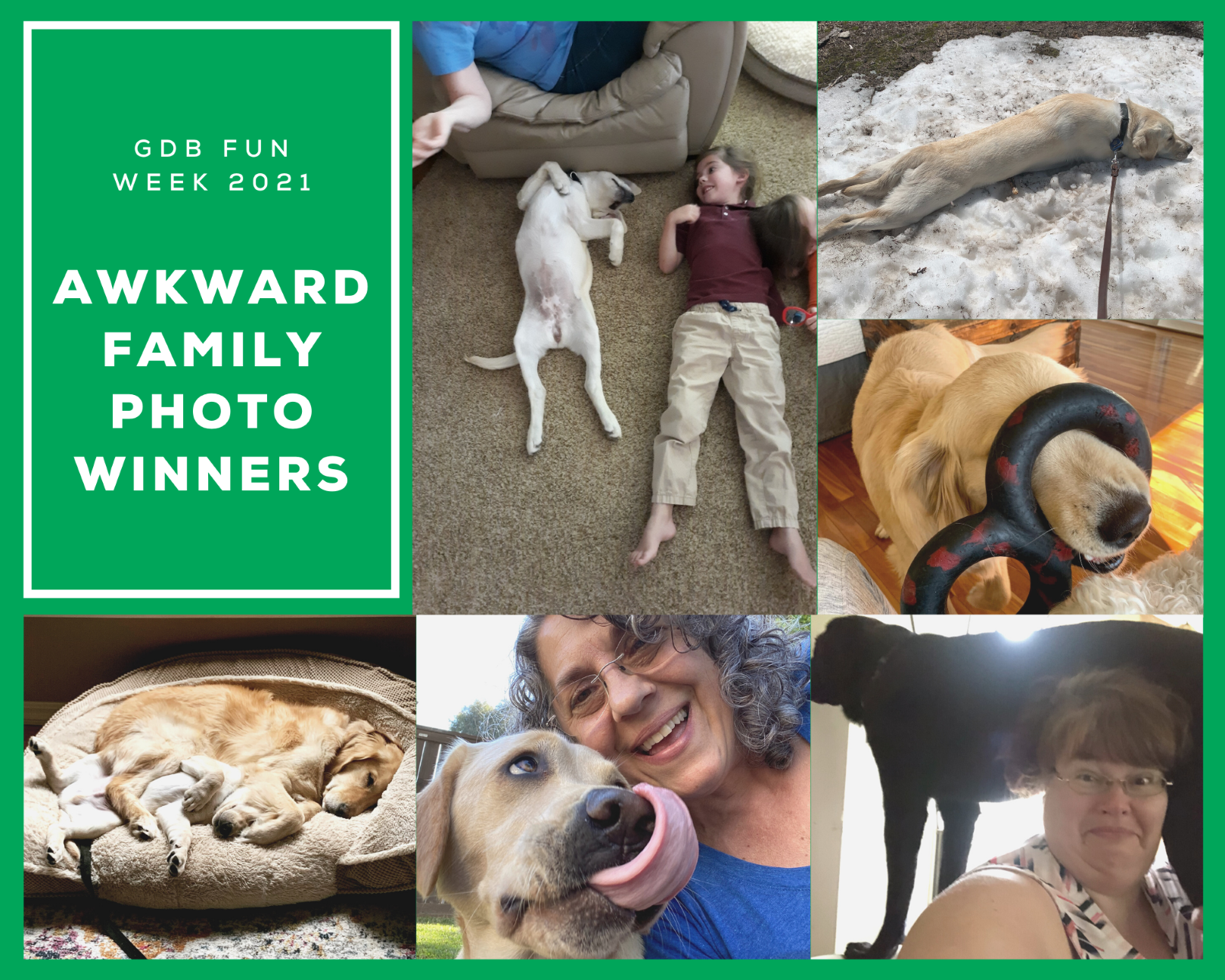 One of the most attended events of the week was the Ask Me Anything (AMA) with our Alumni Board. Volunteers had the opportunity to ask questions of our alumni regarding guide dog travel, the guide dog lifestyle and especially about daily life with their guides. You can tune in to the recording of this fun and inspiring session on YouTube.
GDB thanks all who participated and all who contributed to our GDB Family Fun Week! We are all one big GDB family and team, and Fun Week isa wonderful reminder of that.