The Thunderdome at UC Santa Barbara (UCSB) is known for its wildly enthusiastic crowds, cheering on student athletes during home basketball games. But last week it was the players themselves who became the wildly enthusiastic crowd for some special visitors to the women's basketball practice. A group of GDB volunteer puppy raisers with ten adorable guide dog puppies-in-training attended the practice as part of a community initiative between UCSB and GDB, and the joyful reactions from the athletes were as thrilling as a buzzer-beating jump shot. The media also agreed that the event was a slam dunk; it was featured widely on regional television news programs and in the local newspaper. Check out one news segment from KEYT News Channel 3 below.
An important part of preparing guide dog puppies for their future roles as guide dogs is to expose them to a wide range of real-world places and experiences. Seated courtside, the pups calmly observed the practice and all the sights and sounds that it entailed: bouncing balls, whistles, loud buzzers, squeaky sneakers, and more. At the conclusion of practice, the players got to mingle and snuggle with the pups, to everyone's delight.
The initiative was made possible by Cheri Owen, a member of GDB's Alumni Board, who also volunteers as a life coach and mentor to UCSB student athletes, including the women's basketball team. Cheri and her guide dog, Martinez, are fixtures on campus and in the community, and she credits Martinez with helping her to live a more active and independent life.
"Martinez has allowed me to be independent. He has enabled me to go to the practices, the games, and to travel," she said. "It's so important to these young athletes to see that with Martinez, I can still be a part of this community. I think that what Martinez does for me is to show these young women - and frankly everybody in the Thunderdome - that blindness isn't something that needs to be isolating. That you can be involved, and you can be part of things, and that you can just be everything that you want to be, regardless of being blind or visually impaired."
"Cheri Owen is a big part of the Gaucho family and Gaucho community, and we're so incredibly thankful to her," said UCSB Director of Athletics Kelly Barsky. "You can see the student athletes smile every time she and Martinez walk in the gym. We're truly thankful for her every day and her support of student athletes, the interaction with student athletes, and being able to socialize and normalize Martinez and guide dogs being here in the community, on campus, and joining us at events."

Thanks to Cheri and the UCSB Women's Basketball team for the opportunity, and Go Gauchos!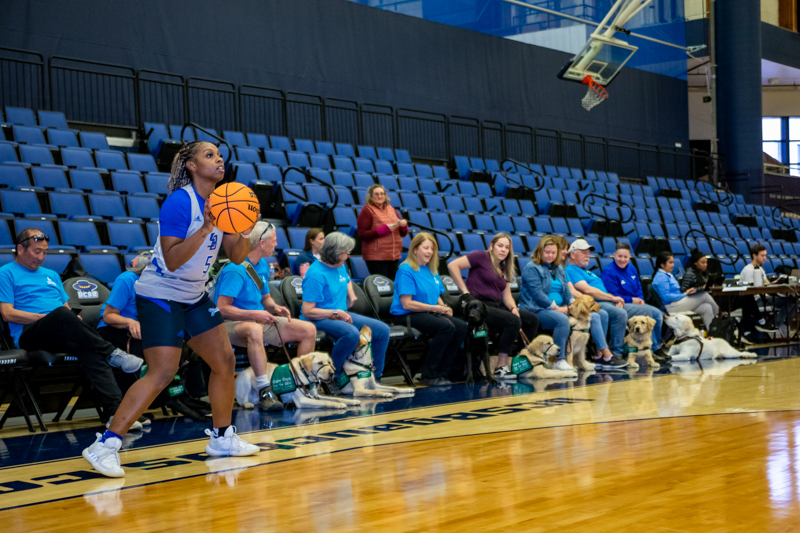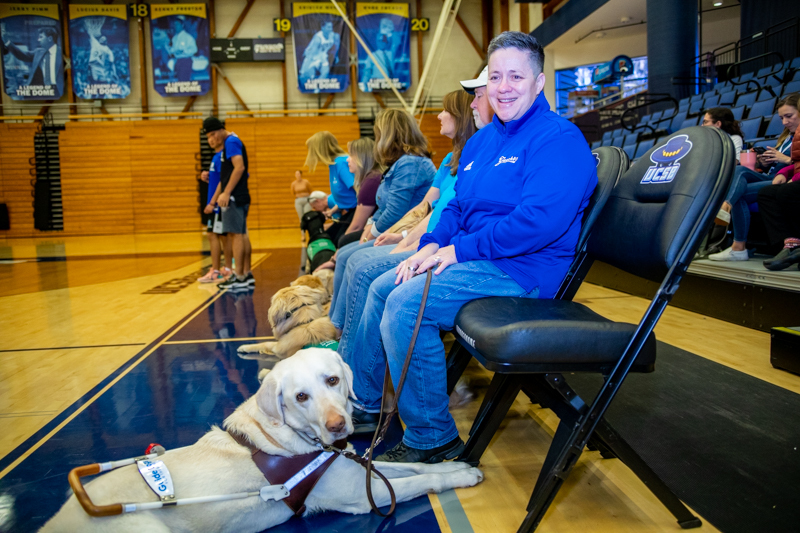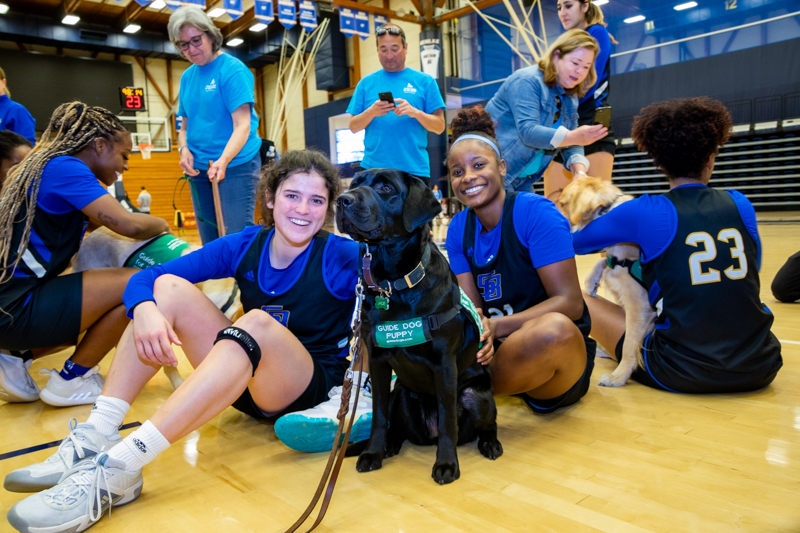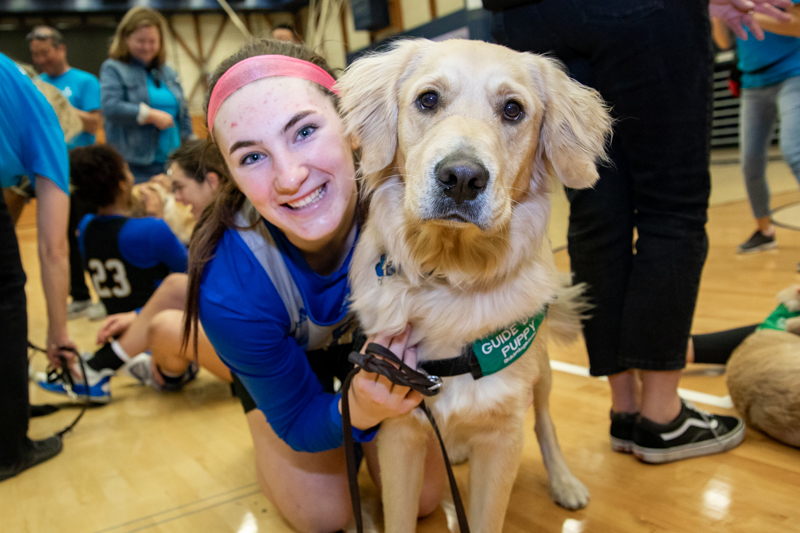 ---
Visit our Volunteers page to learn more about becoming a GDB puppy raiser!