A woman of many interests, Maia Scott is a theatre, art, and dance instructor, a massage therapist, a prolific writer, and a lover of labyrinths. Maia, who has been visually impaired since birth, recently published a tactile guidebook about labyrinths for people who are visually impaired.

This self-described lifelong learner has always known that she wanted to be a teacher and advocate for others. Maia credits her parents for challenging her to try new things, explore her space and take risks.
"My mother always told me 'don't wait for things to happen to you, make them happen for you,'". Today, with her fourth guide dog, Gleam, by her side, her days are filled with doing just that. One of their favorite activities is to walk in the woods.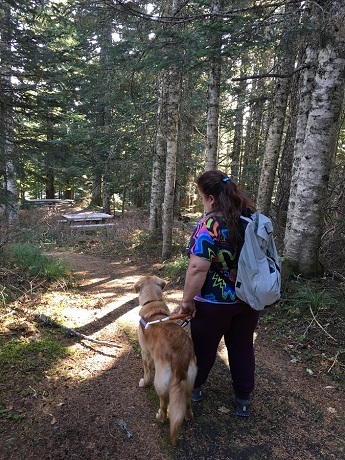 "Gleam is my little Ferrari. Sleek, cute, and feisty. She is teaching me to go forth with confident abandon and ask for forgiveness rather than permission." Maia captured Gleam's personality in a recent painting she did which shows Gleam in her harness covered in bright energetic colors.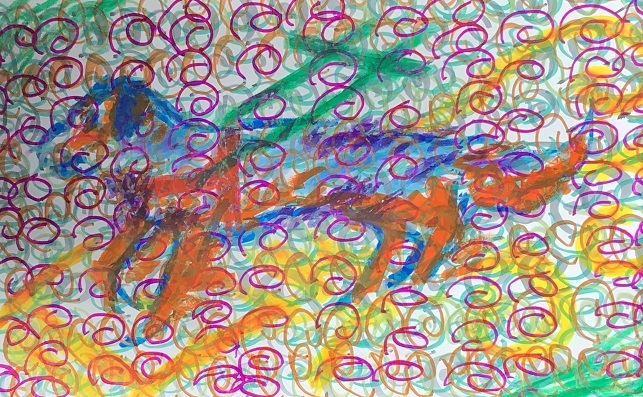 Maia says she's very grateful for GDB's training program and ongoing support services, which she describes as "person-centered and transformative. "GDB sets clients up for success so that we can go home safely and confidently."
Watch a 30 second video Maia made of her hiking in the forest with Gleam