While our primary guide dog programs serve adults, Guide Dogs for the Blind (GDB) also seeks out ways to engage youth who are blind or visually impaired wherever possible. In addition to our Camp GDB, Careers and Canines Connections program, and other workshops, GDB hosts onsite visits that offer hands-on experiences with our dogs.
Recently, GDB hosted two groups of students ages 5-19 from the California School for the Blind (CSB) on our California campus to learn about our programs and meet some of our friendly guide dogs and K9 Buddies in training.
Rabih Dow, director of outreach and advocacy, says one half-day workshop introduced older teens to the option of guide dog mobility and canine companionship as they transition to more independence after high school. "It's a good time for them to learn about their options like having a guide dog or a K9 Buddy," says Rabih.
During the workshop students embarked on a campus tour, met various staff, and enjoyed hands-on experiences with guide dogs in training. "We discussed the difference between walking with a cane and a canine and the benefits and responsibilities that come with having a guide dog," says Rabih, noting that the students lit up when GDB staff brought dogs into the room to interact with them.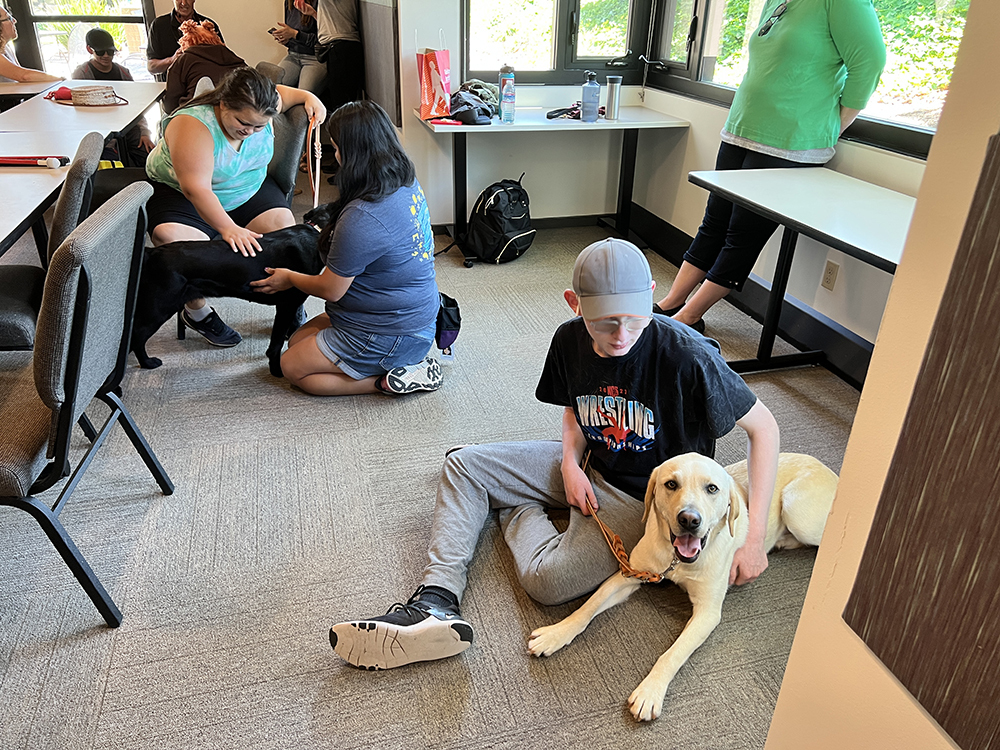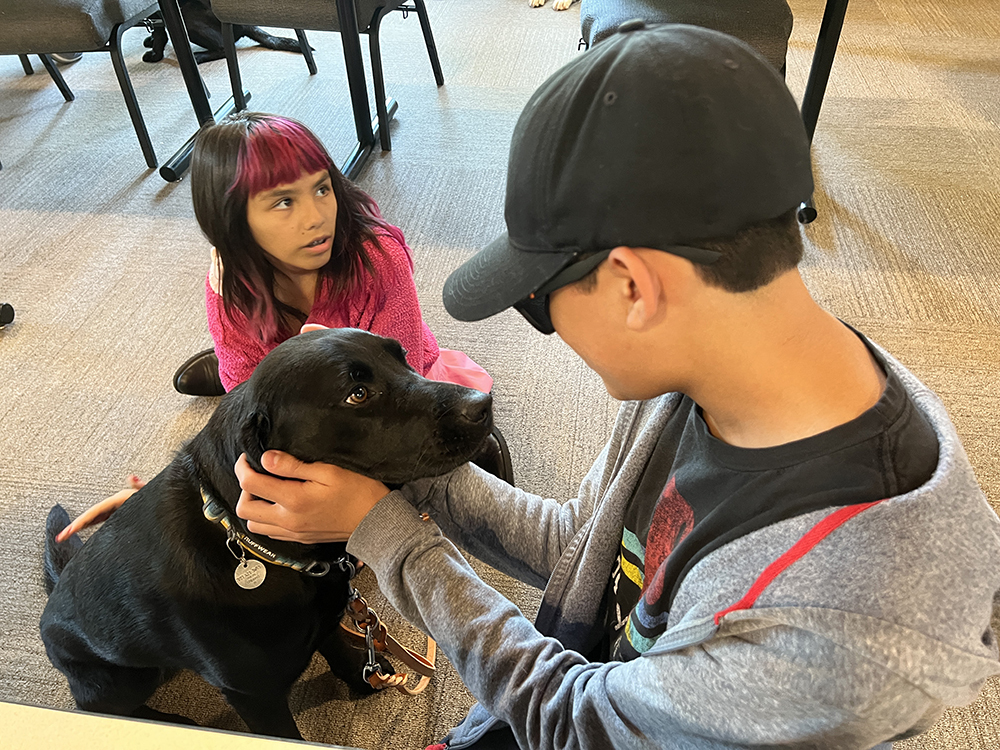 After the workshop, an overwhelming majority of the students expressed interest in pursuing the guide dog lifestyle after high school graduation. "These students want to live fuller, more independent lives. A guide dog can serve as a social bridge - an ice breaker really - to help them make friends more easily and build supportive social networks," explains Rabih. "Having a guide dog could really make a huge difference in these young people's lives."
---
Click here to learn more about our Youth and Young Adult Programs.
Click here to make a donation to support our Youth Programs and other work.