During the long nights and gray days of winter, a familiar concern for guide dog users regularly emerges- traffic and pedestrian safety.
In 2019, when Nancy Mitchner heard that three guide dog teams were injured while walking at night, she and her husband Seth didn't hesitate to contact GDB and see how they could help. Nancy, an Orientation & Mobility Specialist who has worked with GDB clients in her own practice, understood the importance of pedestrian visibility and safety.
Nancy was excited to hear that GDB had identified safety jackets and harness lights that could be provided by GDB at no cost to clients during training. The jackets are brightly colored with reflective strips that make them more visible to drivers and travelers at night and in poor weather conditions. The LED harness light attaches to the guide dogs' harness and blinks consistently, helping to make the dog and the team more noticeable in poorly-lit locations. The Mitchners jumped right in to help GDB secure funding for nighttime safety equipment.
In addition to their generous support, GDB applied for a grant through Advantis Credit Union in Portland, OR in June 2019. Advantis was looking to fund grants for projects that served the greater Portland area, and awards were determined by online votes. Thanks to the digital turnout of our dedicated community, GDB was awarded $10,000 to purchase nighttime safety gear to help keep our clients safe.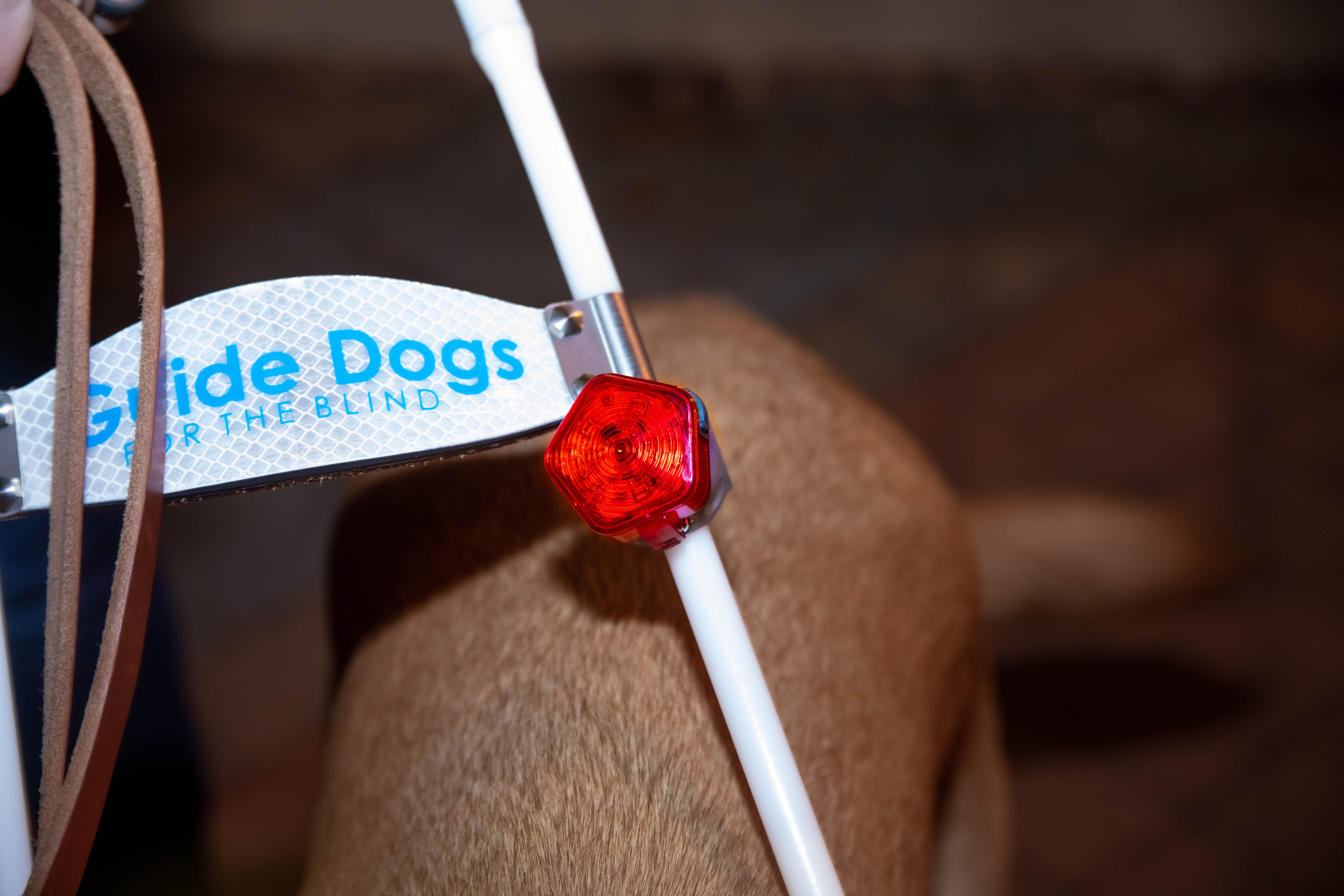 We're excited to share that amid our new training protocols of in-residence and in-home training, GDB has begun issuing our new nighttime safety equipment to graduating clients.
"Due to the pandemic, [GDB has] fewer new teams graduating this year," remarks Nancy Mitchner, "but it's comforting knowing that [GDB has] not heard of any injuries, accidents at intersections, etc. We dearly hope that [this] project will add another level of safety for teams."
We're grateful for the support of our dedicated and generous community to enable us to quickly respond to the need for new safety equipment. We look forward to building upon these successes as we continue to innovate and adapt to the needs of our clients, and we wish you all safe travels.