Alumni Association
Together, we are stronger!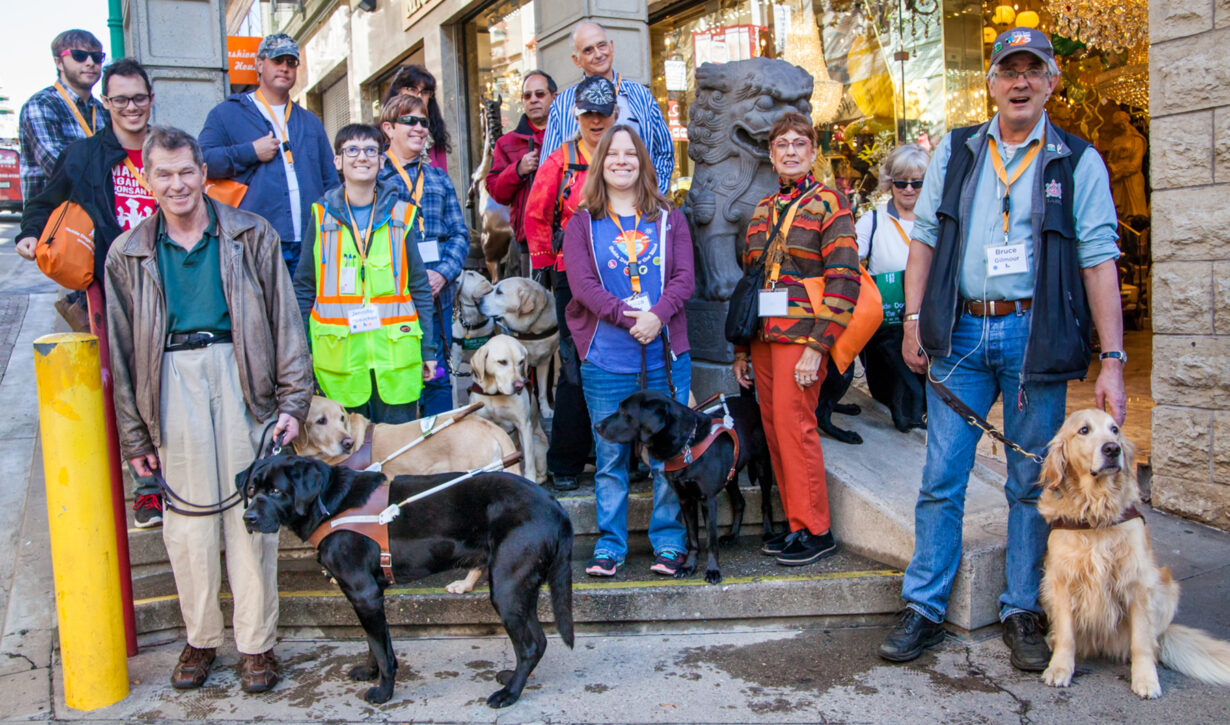 At Guide Dogs for the Blind, we are firm believers that we are stronger as a community, and we are proud to be the first guide dog school in the world to have an Alumni Association, established in 2005.
The Alumni Association provides our clients with opportunities for mentoring, networking, and advocacy, as well as to actively be involved in our mission and help us reach others who could benefit from our services. It serves to connect our clients with each other, as well as with GDB's broader community of volunteers, donors, and staff. There are local GDB Alumni Association chapters across the U.S. and Canada, and even some virtual interest-based chapters that meet online. GDB clients are automatically considered members of the Alumni Association, and we invite anyone interested to learn more about the various chapters and get directly involved.
The Alumni Association hosts regular activities for all GDB clients, both in-person and online, to further unite our communities and reach others through the power of partnership. Examples include alumni reunions, webinars, discussion groups, outreach opportunities, and fundraising activities. The Alumni Association also produces an informative newsletter, Alumni News.
The Alumni Association is governed by a Board comprised of GDB clients with a wide spectrum of talents and interests. The Board also serves in an advisory capacity to GDB staff and the Guide Dogs for the Blind Board of Directors.

Alumni Association Vision
The Alumni Association will use our power of partnering to improve quality of life by building a strong sustainable community of support among our 2,200 alumni. We will work to support alumni successes with their guides, in building relationships with others, and contributing to the GDB community.