The Guide Dog Class Experience
An adult learning environment, tailored to your needs.
The guide dog class curriculum at GDB is designed to be practical and flexible in order to address the unique circumstances of each client. Guide Dogs for the Blind provides a variety of learning options based upon your individual needs and goals during our two-week guide dog program. You will enjoy the privacy of single rooms along with amenities such as libraries; music, exercise, and computer rooms; private telephones with voicemail; descriptive videos; and wireless internet access. The comfort of our student residence facilities, along with caring and professional staff, provide an atmosphere that is hospitable and conducive to learning.
A client psychosocial support specialist, who also is a guide dog handler, is available for consultation. Nursing staff provides routine health care, assists those with special medical needs, and handles any health emergencies. During your class training, a veterinarian will personally consult with you and discuss the medical history of your new guide dog.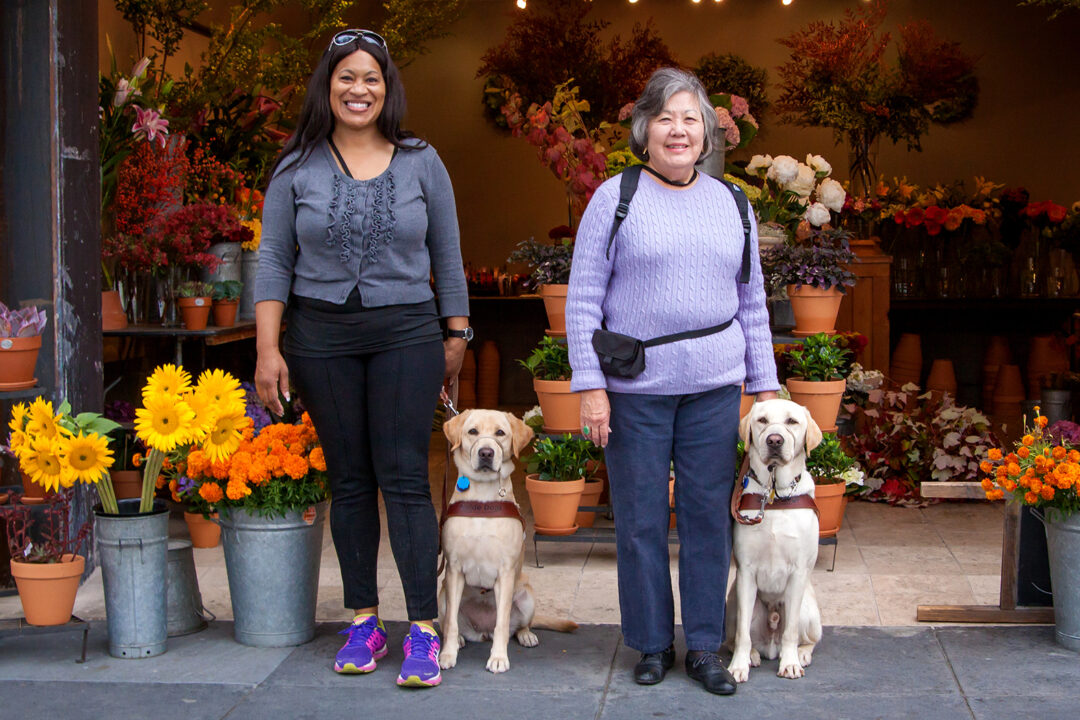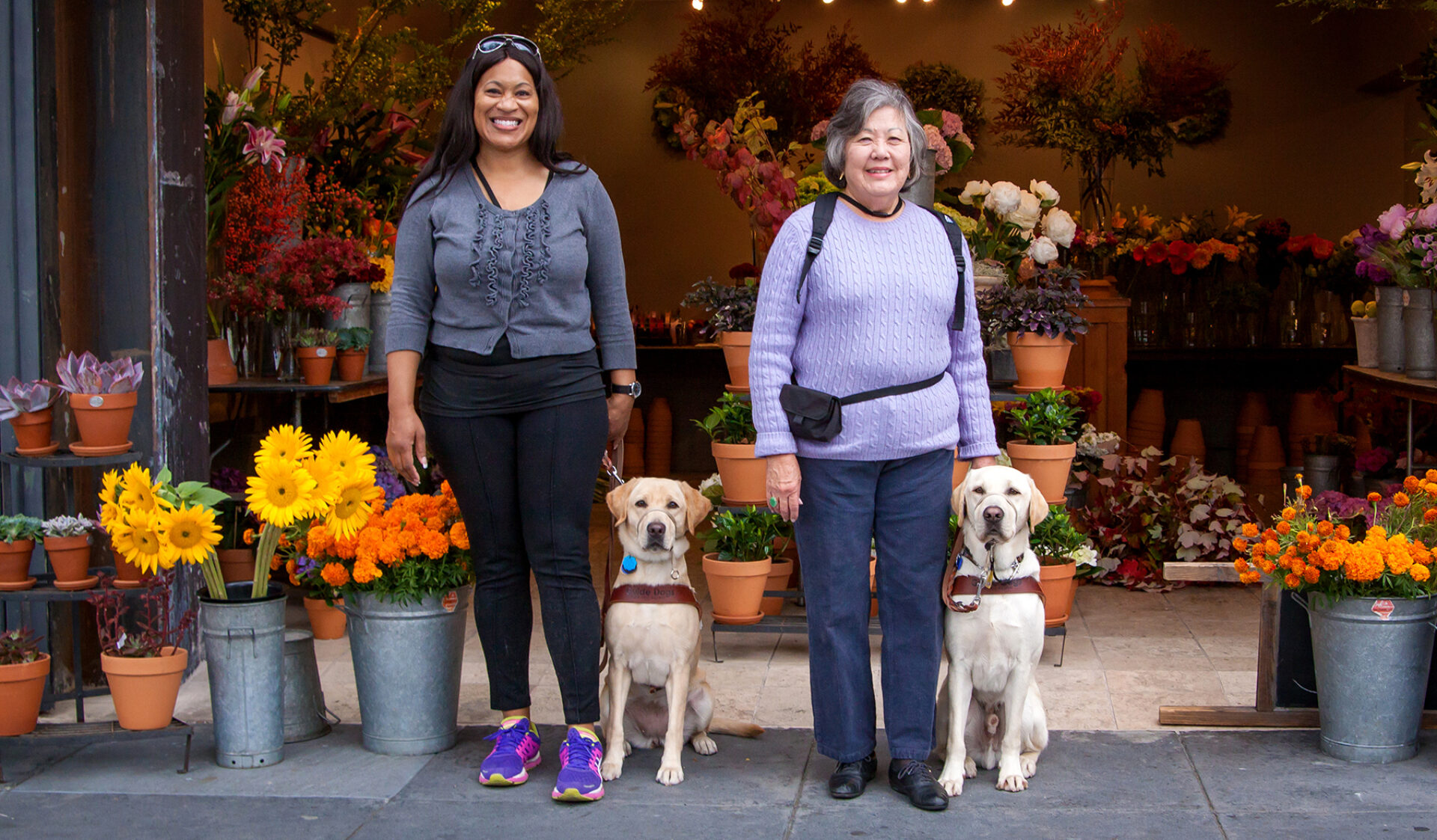 Class training at GDB involves learning the specialized skills needed to successfully communicate, live, and work with a guide dog. The majority of instruction time during the two-week program will be spent on practical applications - effective handling, bonding with, caring for, and traveling with your carefully selected guide dog. A range of topics will be covered, including general dog care, dog learning theory, techniques for reinforcement, safe travel practices, customizing your guide dog's training, and transferring this information to your home environment.

The learning process gets underway well before the class program begins, as many course materials are provided ahead of time. It is important to enter the class program with some understanding of the general concepts, making the practical experiences while you are here more effective and efficient.

GDB will provide you with the required course materials (available in a variety of accessible formats). All of your basic dog supplies (harness, leash, bedding, grooming equipment, etc.) will also be provided. Depending on the season and campus location, incoming clients should bring appropriate clothes and at least one pair of good walking shoes. Rain gear is available to checkout during class, but for comfort and fit, if rain is anticipated bringing personal gear may be best.
These are an opportunity to meet with instructional staff ask questions about any aspects of class training that you may have. Instructional staff will cover a variety of topics and may ask questions related to your home environment, daily routine, and dog preferences.
Progress Report Meeting
This discussion occurs at the midway point of class training and reviews the class program thus far. Topics will include your feelings about the guide dog lifestyle, how the class is progressing, and specific goals for the second week.
Transition Plan Meeting
This meeting is another opportunity for a one-on-one discussion with instructor staff, and can include family members via conference call. Topics will include introducing your guide dog to family/coworkers, confinement/management techniques, developing appropriate schedules upon returning home, dog exercise and weight management, and teaching your home routes to your new guide.
The general daily schedule for the duration of the guide dog program is listed below. It is designed to provide consistency in feeding, watering, and relieving a young dog, while introducing you to a basic understanding of your individual dog's eating, drinking, and relieving habits. Times are not listed for each specific activity due to minor scheduling differences between campuses, as well as the inherent flexibility of the training program.
Sample Schedule
7:00 am: water, feed, and relieve your dog
BREAKFAST
8:15 am: relieve your dog, drive to training area, morning lesson(s)
11:30 am: water and relieve your dog
LUNCH
1:30 pm: relieve your dog, drive to training area, afternoon lesson(s)
RETURN TO CAMPUS
4:30 pm: water, feed, and relieve your dog
DINNER
7:00 pm: water your dog
8:30 pm: relieve your dog