K9 Buddy Program
Matching people who are visually impaired with specially selected dogs to be their pets and companions.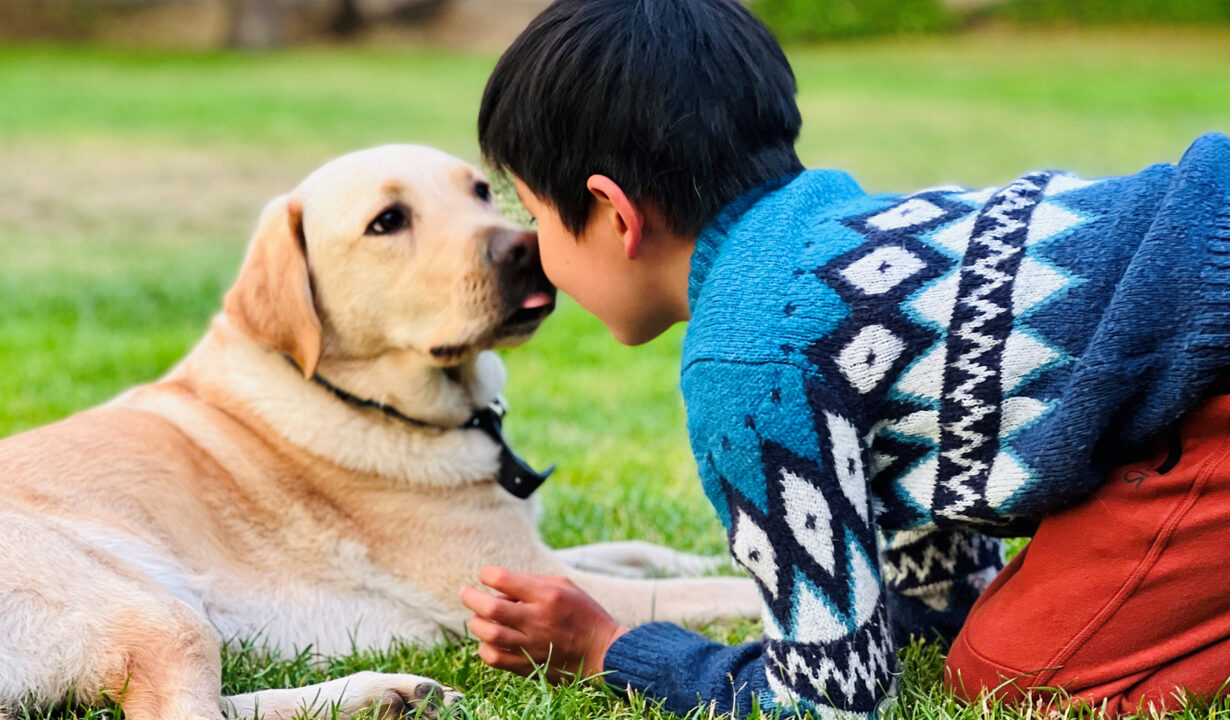 Guide Dogs for the Blind's K9 Buddy Program matches select dogs, who were not suited to become guide dogs, as wonderful pets and buddies to people who are blind or visually impaired, including children and their families, and adults of all ages.
We believe that a dog can make a remarkable difference in any person's life by fostering a sense of caring, companionship, and responsibility through the human/animal bond. For a child, a dog can contribute to sensory development, motivate learning, and enhance self esteem. Adults may benefit from companionship and increased confidence by having a dog by their side. The K9 Buddy program connects clients with our larger GDB community of volunteers and supporters, including agencies and organizations for the blind. K9 Buddy dogs are offered free-of-charge, and are included in our Veterinary Financial Assistance Program.
Please note:
At this time, K9 Buddy dogs are placed with clients throughout the United States. We hope to ultimately extend to Canada, to increase the number of clients who can benefit from the companionship of one of our amazing dogs and the supportive GDB community.
K9 Buddy dogs are not qualified to work as mobility assistance dogs; K9 Buddies are not trained to perform a service and are not considered service dogs as defined by the Americans with Disabilities Act (ADA). Therefore, people who have K9 Buddy dogs are not granted access to public places (restaurants, shopping malls, grocery stores, hotels, public transportation, etc.) with their dogs under the ADA. K9 Buddy dogs are considered pets.
Good candidates for a K9 Buddy dog are children at least 5 years of age or older, and adults of any age, who have a visual impairment as verified through an ophthalmology report, and who have a personal interest in having a K9 Buddy dog. Candidates should exhibit the emotional stability and maturity needed to care for the dog (feeding, grooming, exercising), and provide a safe and loving home environment.
K9 Buddy applicants will be interviewed in their home to evaluate the environment, as well as to determine the particular traits the family and/or person is looking for in a dog so an appropriate match can be made. After matching the family and/or person with a dog, they will receive training and guidance from a GDB staff member to ensure the success of the partnership.