Camp GDB
Introducing youth to the guide dog lifestyle.
WHEN: July 24-28, 2023
WHERE: Hull Foundation & Learning Center in Sandy, Oregon
OPEN TO: Teens ages 14-17 who are blind or have low vision
COST: FREE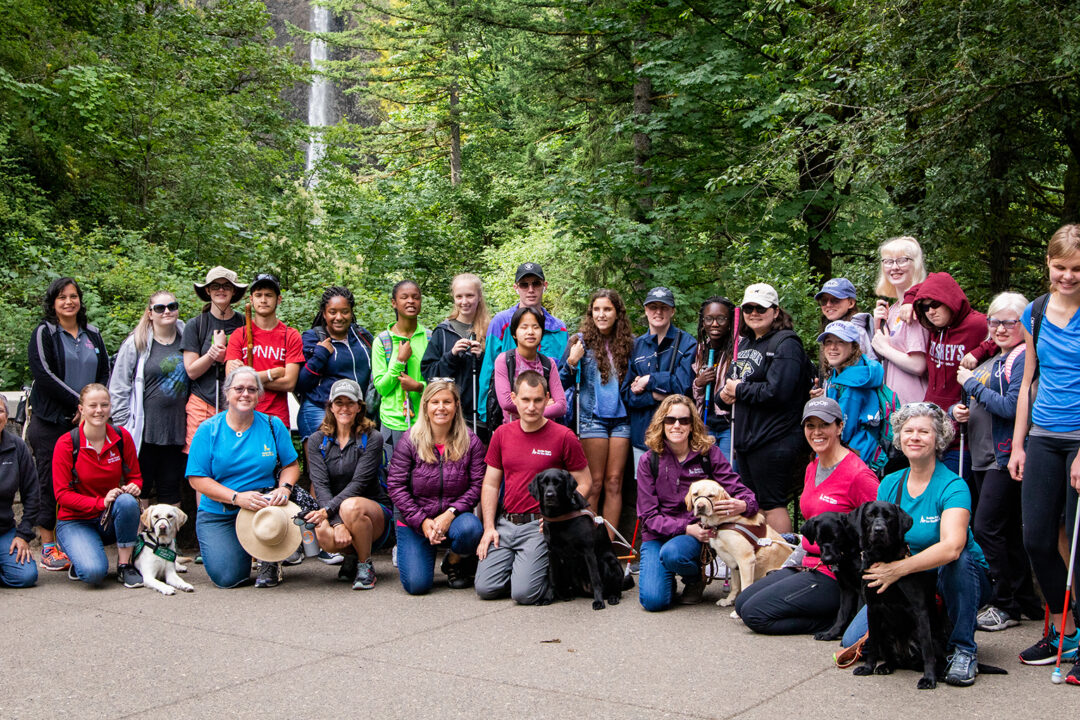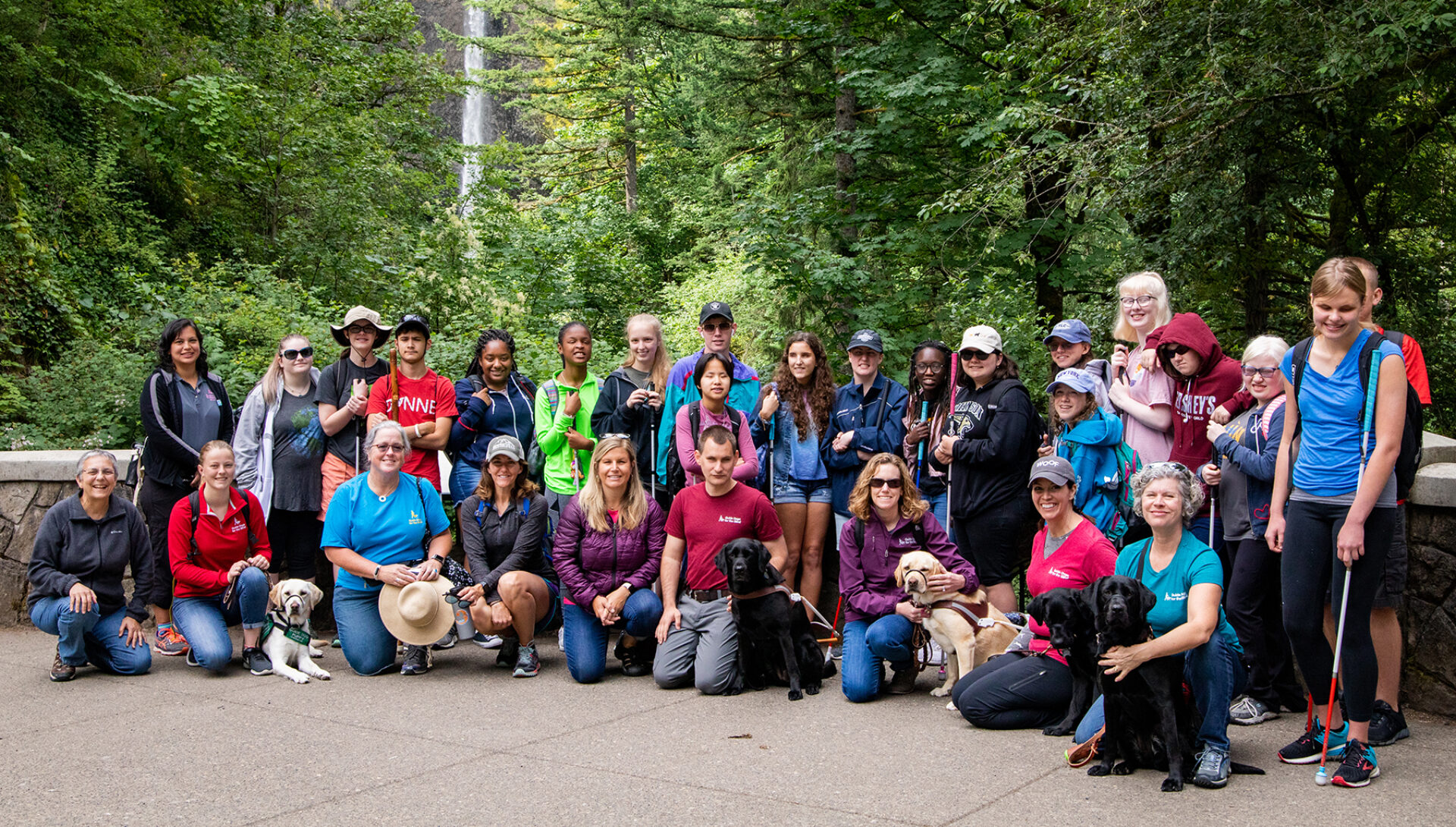 Guide Dogs for the Blind recognizes that the human-animal bond is unique; we want to give teens with visual impairments the opportunity to experience its life-changing potential. At Camp GDB, participants will explore the companionship, independence, and responsibility of having a guide dog. Campers will experience hands-on fun and unique activities with dogs, and learn why orientation and mobility (O&M) skills are so important for a successful partnership with a guide dog. Participants will also make new friends, and just have a whole lot of camp fun, including outings, activities, and fireside s'mores (of course)! The program will be held at the Hull Foundation & Learning Center in Sandy, Oregon, which is roughly seven miles from Guide Dogs for the Blind's Oregon campus.
Camp GDB s FREE and open to participants who meet the following criteria:
Blind or visually impaired and considering a guide dog for mobility
Self-sufficient with daily living skills i.e., dressing, bathing/showering, eating, toileting, etc.
Be physically capable of fully participating in all aspects of our Camp GDB program, including working a guide dog, managing a dog for an overnight experience, a hike etc.
Have the emotional readiness and maturity required to attend a residential summer camp program.
Have sufficient Orientation & Mobility skills and can independently travel around the camp facility.

Participants are responsible for transportation to and from the Hull Foundation & Learning Center in Sandy, Oregon, or the Portland International Airport. If transportation is a financial burden, please inquire about assistance.
---
Note: Camp is FULL, but we are accepting applications to our waitlist.
Applications received after this date will be put on a wait list.
We recommend you apply early as summer programs are popular and fill up quickly.
Download the Camp GDB Application Form (.docx)

---
For more information about Camp GDB, please contact Jane Flower at [email protected] or 800.295.4050.