Programs for the Blind and Visually Impaired
Why a guide dog?
Guide dogs are far more than excellent mobility aids: they provide companionship as well as enhance confidence and independence.
What our grads say about the guide dog lifestyle:
"I feel safe, comfortable, accepted, and just part of everyday life."
"Thank you for giving me my freedom, and the ability to go make my own joy in this world."
"My dogs have been my soul mates, my superheroes."
Choosing to live the guide dog lifestyle is a big decision, so finding the right partner to help you along the way is critical. We are committed to the success of our students before, during, and long after the time they spend with us in class:
All services are provided at no cost to you — this includes your guide, transportation to and from our campuses in California and Oregon, instruction, and more.
Our classes are two weeks long, minimizing disruption to your personal and professional commitments.
We provide highly customized instruction; classes generally have 6-8 students and the ratio of students to instructors is 2:1.
During your stay with us, you will enjoy a private hotel-style room. Our beautiful student residences have libraries, music, computer, and exercise rooms.
GDB provides our alumni with a lifetime of support. You will become part of a world-class alumni association and also receive the following benefits: financial assistance for veterinary care, as needed; in-person follow-up visits; access to a dedicated support center, and when the time comes for a guide to retire, we can discuss the potential for a successor dog.
The average Guide Dogs for the Blind graduate will have four guide dogs in their lifetime.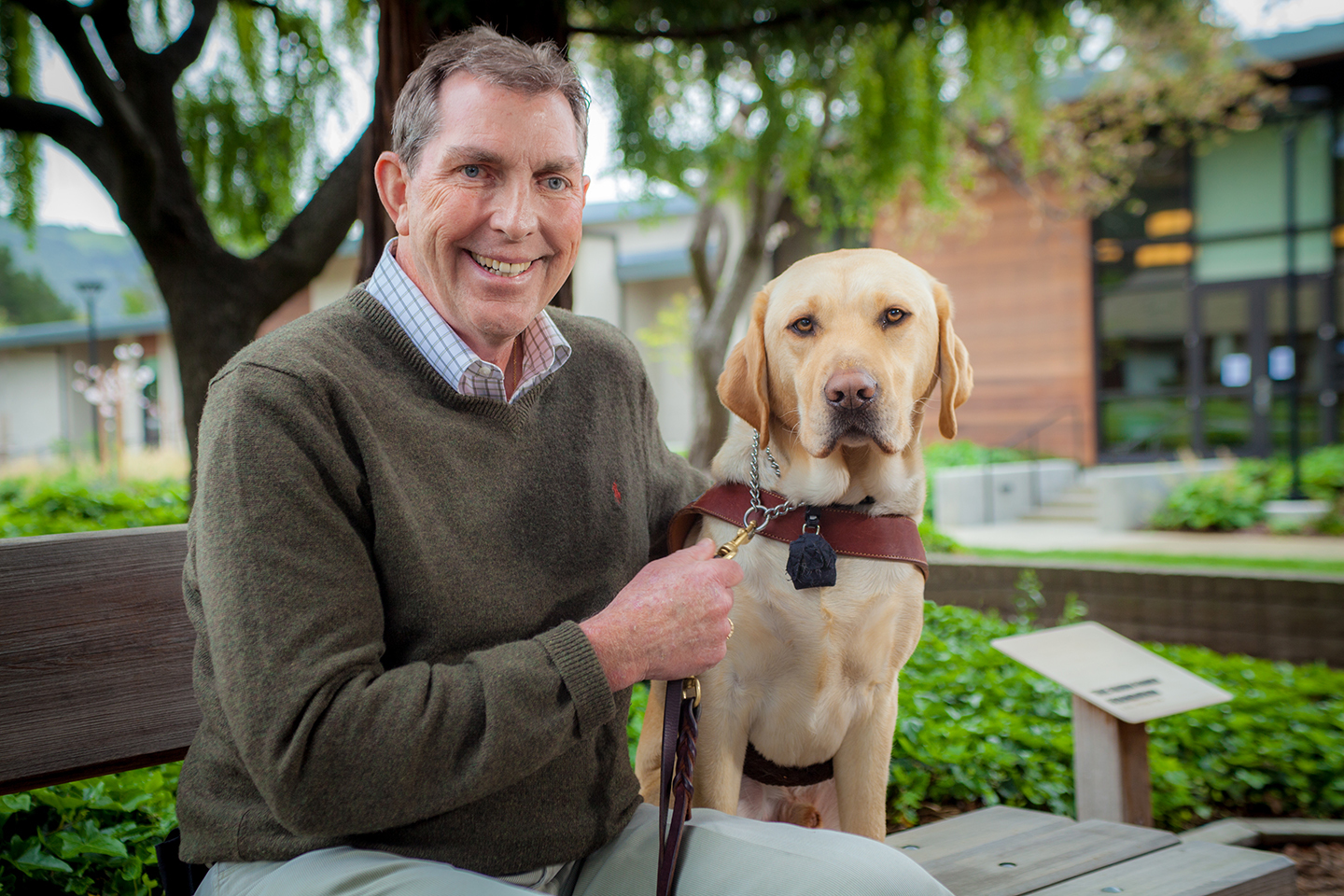 After having my guide dog Dynamo for a year, a piece of my soul was filled.

We're committed to serving our students long after graduation.
Alumni Support