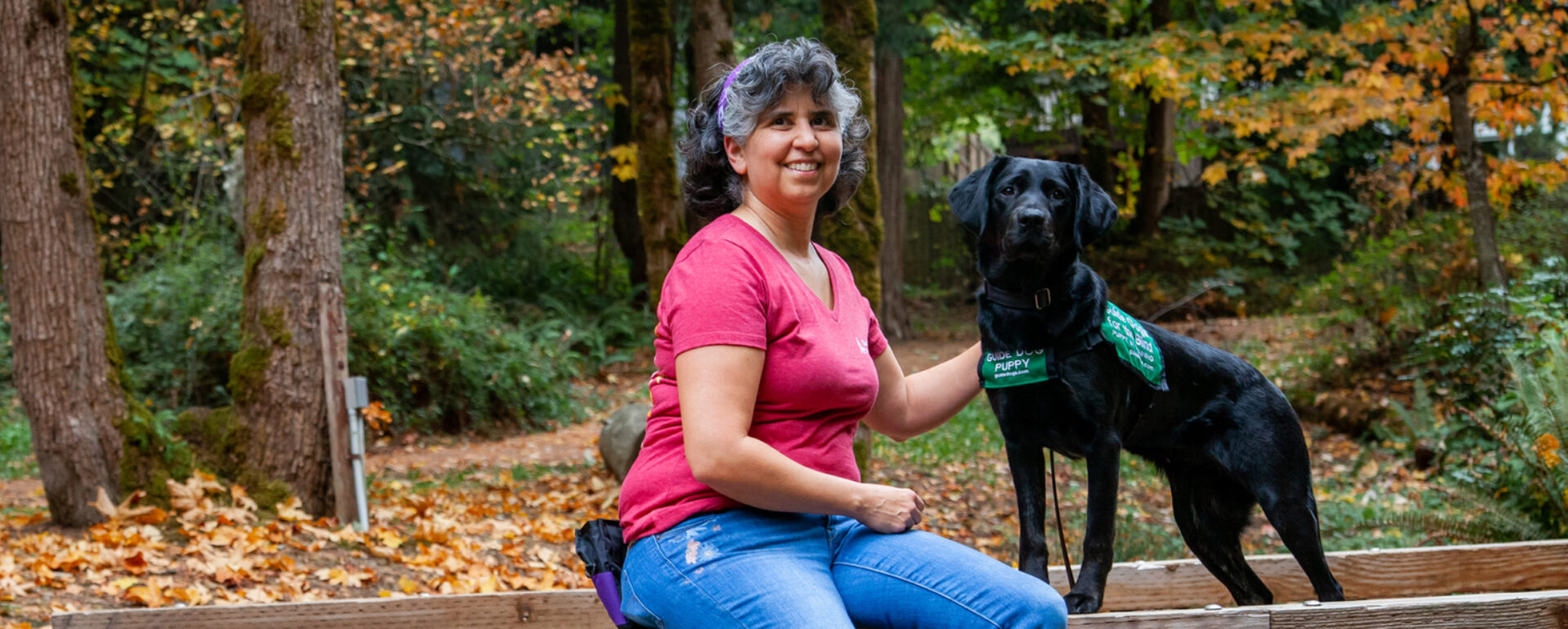 Hybrid Puppy Raising Project
We are excited to offer a NEW option for volunteers interested in raising a puppy for Guide Dogs for the Blind (GDB). We are launching this pilot project in order to engage volunteers in a new way to support our life-changing mission.
The Hybrid Puppy Raising Project is different from our traditional club-based puppy raising program: it will be led by the staff experts in GDB's Puppy Raising department, who will provide support and education through a hybrid model of online trainings, webinars, and in-person workshops.
Participants in this puppy raising option must live close to our San Rafael, California campus (within 50 miles)
An introductory meeting via Zoom will be held March 16th from 6-7pm (PST)
If you are interested in helping usher our puppies on their journey to service by providing socialization and love, this hybrid project could be for you!
To learn more about this volunteer opportunity, please email [email protected].