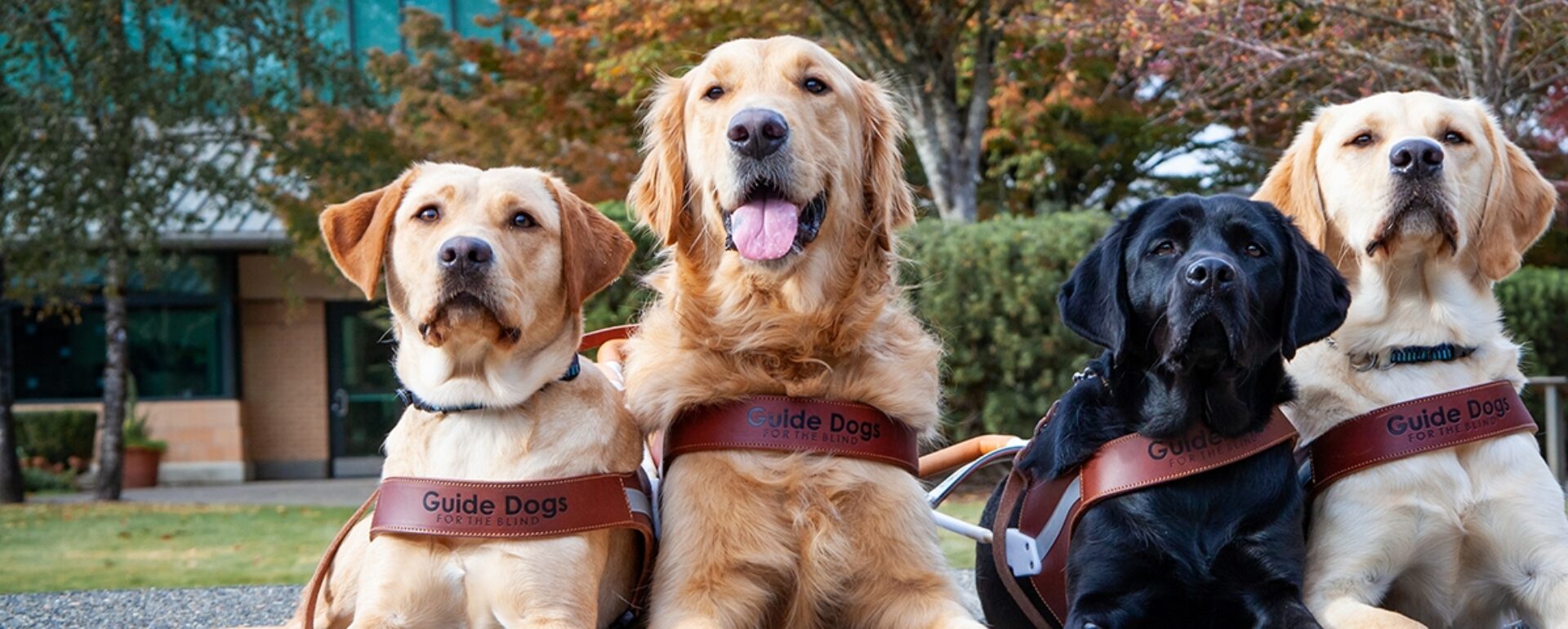 Support GDB, Donate Crypto!
Everyone deserves to move through the world safely and confidently—to live the life they want to live.
When you donate to Guide Dogs for the Blind, you help people who are blind or visually impaired lead more abundant, inclusive lives. And when everyone is empowered to participate, our communities are stronger.
Frequently Asked Questions
Your donation will help fund our mission to harness the power of partnerships—connecting people, dogs, and communities—to transform the lives of individuals with visual impairments.
GDB is the largest guide dog school in North America, serving approximately 2,000 clients throughout the U.S. and Canada. Since 1942, we have partnered nearly 16,000 people with guide dogs–at no cost to them. GDB receives ZERO government funding; we rely on caring supporters like you.

With additional resources, we can continue to:
Train the world's premier guide dogs to serve more people
Help more people gain the orientation and mobility skills to qualify for a guide dog
Introduce more youth who are blind or visually impaired to the guide dog lifestyle
Serve as an innovative global leader in creating more inclusive communities
Donating cryptocurrency to GDB is easy. Use the crypto donation widget above, select your cryptocurrency type, complete the information, receive the wallet address, and make your donation. There are many ways to contribute to our mission. Learn about more ways to give.
You will receive a receipt for your donation via email. You must enter your email when prompted in our widget above.
You can access all our wallet addresses by using the crypto donation widget above. Once you enter the type of cryptocurrency and reach the third step, you will receive a unique wallet address, which can then be used to complete your donation.
Yes, of course! However, if you'd like to receive a tax receipt, you must enter your email address when prompted. A tax receipt will only be sent once you've entered your email address.
If your donation was not anonymous but you don't want your name published in our annual Gratitude Report, or if you do not want to be added to our email list to receive our monthly e-newsletter or notifications about events, please email us your preferences at [email protected]. We respect each donor's privacy and want to engage with you in ways that you want to engage with us.
In the U.S., the IRS classifies cryptocurrencies are property, so cryptocurrency donations to 501(c)(3) charities receive the same tax treatment as stocks. Donating cryptocurrency is a non-taxable event; you do not owe capital gains tax on the appreciated amount and can deduct it on your taxes. All cryptocurrency donations are final, and we do not offer refunds. No goods, services, or airdrops will be offered in exchange for cryptocurrency donations. Please contact your tax or financial advisor for more information.
We strongly suggest that you explicitly treat all cryptocurrency donations as final and do not offer refunds. Also make it clear that no goods, services or airdrops will be offered in exchange for cryptocurrency donations. An example of our donation refund policy is here.